Raising retirement age 'not set in stone', says French government
Paris: The French government has made a significant concession to its controversial plan to raise the official retirement age to 65, insisting the number is "not set in stone".
It has also reversed its intention to cut the time the unemployed receive benefits by 40 percent if the unemployment rate falls below 6 percent. The measure should come into force next month.
France's main unions have already warned that any increase in the retirement age from the current 62 would trigger "the mother of all struggles" through strikes and street protests, with the first proposed for January 21.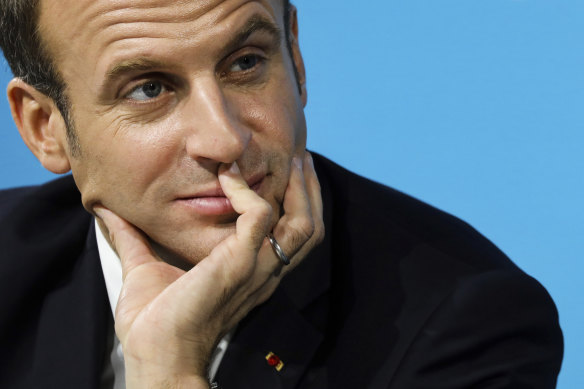 Prime Minister Elisabeth Borne told Radio France Info that "other solutions" could help the government balance the pension system by 2030.
Borne, who was due to meet unions for a final consultation, said the flagship reform would be presented to Cabinet on January 23 before being debated in Parliament early next month.
The full details of the plan would be unveiled on January 10, she confirmed.
Emmanuel Macron's earlier attempt to enact pension reform during his first term in office sparked the longest public sector strike since 1968 and led to the French president shelving the plan when the pandemic hit.
He was due to unveil his new plans last month but postponed the move until after Christmas to avoid strikes during the holiday season, leading some to suggest he might put them on hold again. In his New Year's address, however, Macron insisted he would make an important promise for re-election, saying it was the only way to balance the books of the pay-as-you-go pension system given the country's aging population.
https://www.smh.com.au/world/europe/pension-age-increase-not-set-in-stone-says-french-government-20230104-p5cac6.html?ref=rss&utm_medium=rss&utm_source=rss_world Raising retirement age 'not set in stone', says French government