Railways get a taste of the machine age
First published in The Sydney Morning Herald on May 11, 1993
RAILWAYS CHUFF INTO THE MACHINE AGE
Despite threats of a ban from union members, the first ticket machine at the main station went into operation yesterday without a hitch.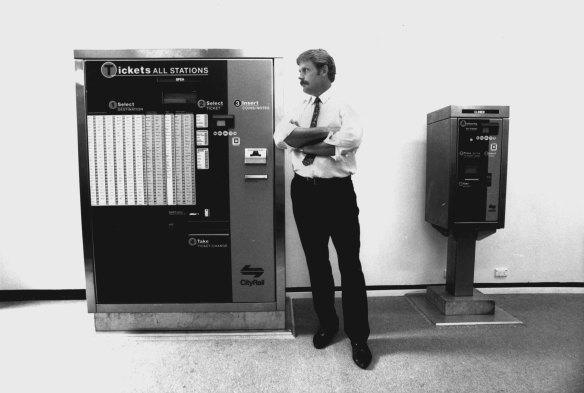 The Australian Services Union met with rail officials in the morning and agreed to roll back proposed bans in exchange for a role in running and maintaining the machines and a guarantee there would be no redundancies.
Transport Secretary Baird said unions had been assured there would be no forced job losses from the machines.
"We have provided guarantees that all currently manned stations will continue to be manned at the same times," he said.
He acknowledged there will be downsizing at some stations, but said, "These people can be guaranteed that if they want to stay with State Rail, they can stay with State Rail and be retrained into other jobs."
Australian Services Union Deputy Secretary George Panigiris said the union was happy with the government's proposals and members were cooperating.