Rail network paralyzed due to communication problems
Longland said while some services would roll out to the network after 4 p.m., the network would continue to experience severe delays for the rest of the day.
"If you have not traveled yet and need to travel on the rail network, consider postponing your trip until service is fully restored. If you are traveling at the moment you need to be somewhere, think about an alternative mode of transport after transport, especially when trams or buses could take you to a similar destination as the train," he said.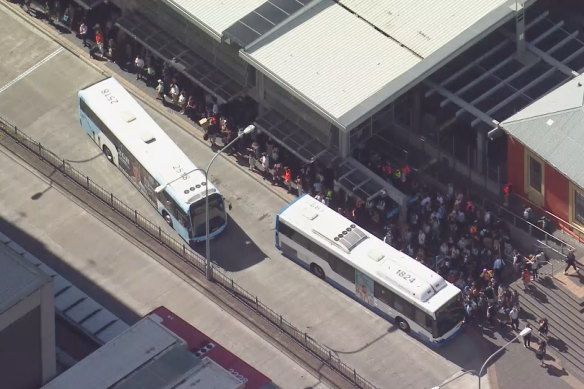 The digital train radio system linking the trains to Sydney Trains' Green Square rail operations center went down around 2.45pm. The technicians couldn't reset the system, so they switched it to a backup site around 3:30 p.m.
Longland said the "root cause" of the network-wide outage of the train's five-year-old digital radio system was being fully investigated. "Whether it's an IT-related issue or a system issue, we will investigate the issue fully to ensure it doesn't happen again," he said.
Longland confirmed a system update took place last weekend, but early indications were that it had nothing to do with the failure of the train's critical digital radio system. He also ruled out a cyber attack.
"We believe that the system upgrade issues did not cause this particular incident. We believe it's a systemic issue," he said.
Opposition transport spokeswoman Jo Haylen said the government needed to explain how such a major problem could develop on the city's train network, targeting Transport Secretary David Elliott.
"The lights are off on our train network, and they're off in the Transport Minister's office, too," she said.
"It is clear that there is no accountability. No one knows who's in charge and passengers are once again paying the price."
Elliott was contacted for comment.
There's more to come
https://www.smh.com.au/national/nsw/no-trains-are-moving-all-sydney-trains-down-ahead-of-afternoon-peak-20230308-p5cqgq.html?ref=rss&utm_medium=rss&utm_source=rss_national_nsw Rail network paralyzed due to communication problems