Queenscliff will return to service in summer 2023, but Collaroy will be withdrawn from service
One of the major Manly ferries will return to service on Sydney Harbor's busiest route following a major overhaul over the next two months, but another will be taken out of service indefinitely this week, putting its future in serious doubt.
Ahead of the busy summer period, the New South Wales Government has committed to retaining three of the four Freshwater Class ferries synonymous with the Manly-Circular Quay route.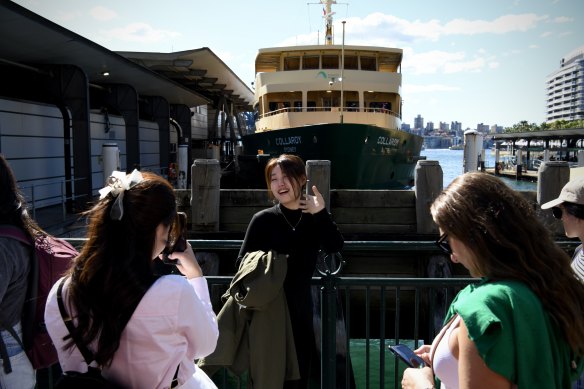 The state budget allocated $71 million for major upgrades to Freshwater-class ferries. The Queenscliff is currently undergoing its final refit at the Navy's Garden Island dry dock and will return to service in early November.
The Freshwater Ferry and Queenscliff will operate in the summer, while the Narrabeen will return to service in the middle of next year following a dry dock on Garden Island. From mid-December, the large ships will sail every hour instead of every two hours.
But the Collaroy – the youngest of the four – will be withdrawn from service on Tuesday, before its license to operate services expires on Friday.
The government said it would decide on the future of the Collaroy after market explorations in October for possible electric replacement services for the Freshwaters, which would form a longer-term strategy for the Manly route.
Transport Minister Jo Haylen said the return of the Queenscliff in time for summer was welcome.
"Although it is sad to see the Collaroy leave our waters, we are excited about the future of our ferries… [and] Plans for a zero-emission fleet," she said.