Prince Andrew photo not fake, says photographer who sourced it in 2011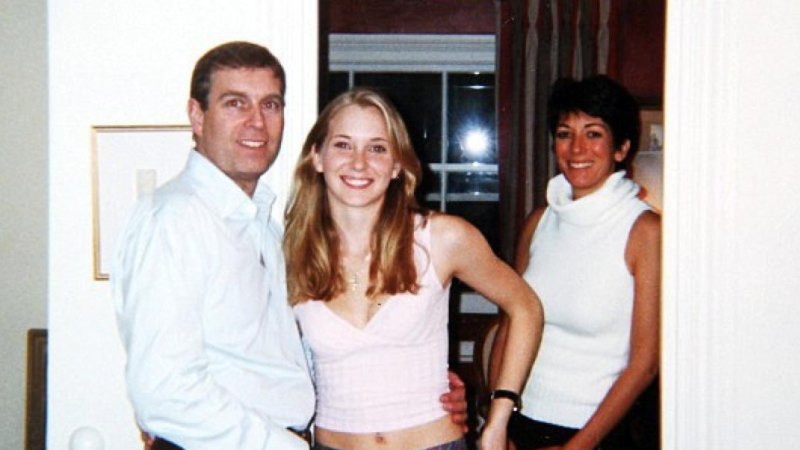 "Last week I went back and found all my original files. I forgot I photographed the back," he said.
The back of the photo helped with that Daily Mailalong with a photo expert and a court witness, determine that the photo was real.
The copies show a stamp reading: "000 #15 13Mar01 Walgreens One Hour Photo" giving the date, probable time and place the photo was developed.
The date after Daily MailIt matches Giuffre's movements around the time of the alleged meeting.
However, what Thomas finds really "crazy" are the rumors that the photo is fake without any proof.
"Do you know of another photo in the world of three people supposedly taped together and it's been published and nobody's suing the publication and saying don't print it? It's white noise," he said.
Loading
Despite the details that can be seen in copies of the back of the photo, Thomas doesn't expect the allegations to die down.
"You can't argue against conspiracy theories because there are no facts," he said.
"At the end of the day I copied a [real] Photo. It wasn't fake," he said, adding that the details on the back all matched the photo to be real.
"I was a working photographer and just copied one photo. There's no great genius here," he said, but admitted the rumors were frustrating.
"It's not nice when people show up and joke every time it's like, 'Oh, that fake photo of you.' It's annoying, but it's been like this for so many years.
"I'd like to believe that this was the end, but it won't be," he says of the situation, which he found quite surreal.
"I live in Arrowtown [New Zealand] with about 5000 people… I live a very quiet life with kids, wife and a dog," he said.
"There is no glory in that for me. I'm over it I won't bring it up. Others bring it up and I am forced to say something."
https://www.smh.com.au/world/north-america/prince-andrew-photo-no-fake-says-photographer-who-sourced-it-in-2011-20230129-p5cgb9.html?ref=rss&utm_medium=rss&utm_source=rss_world Prince Andrew photo not fake, says photographer who sourced it in 2011