Pressure on banks to pass rate hike on to savers
Bank profit margins are expected to widen further if the Reserve Bank hikes rates this week as widely forecast, but lenders are also under mounting political pressure over how much of the rate hikes will be shared with savers.
Markets are pricing in another 0.25 percentage point rate hike this week to 3.35 percent, which would be the ninth straight hike since the RBA board does not meet in January.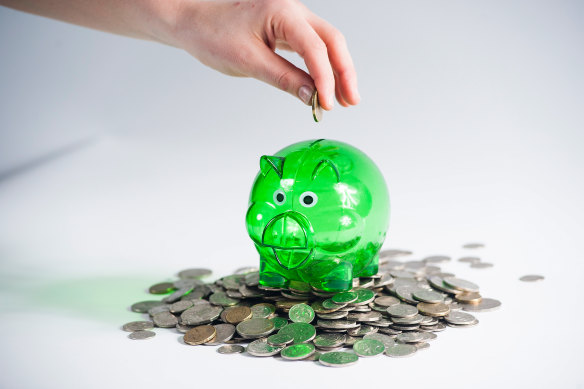 Aggressive rate tightening has meant banks' margins have widened sharply, as lenders have passed the rate hike fully on to standard adjustable-rate mortgages, but passed a smaller portion on to savers.
However, after Treasurer Jim Chalmers denounced an investigation into the deposit market by Australia's Competition and Consumer Commission (ACCC) last month, analysts said there was political pressure on banks over their savings account rates. Analysts also say funding pressures are likely to push deposit rates higher this year, regardless of the ACCC investigation.
Jarden analyst and chief economist Carlos Cacho said a 0.25 percentage point rate hike this week is "pretty much guaranteed" and that he believes banks' margins will continue to rise as the year begins. "While I don't think the ACCC investigation will find anything in the end, it certainly increases political pressure on banks over their deposit prices," Cacho said.
The government is expected to shortly provide the ACCC with a mandate for its inquiry into the deposit market.
Figures from Canstar show that the average base interest rate on savings accounts has risen 1.82 percentage points since April, compared to a 3 percentage point hike in official interest rates. Bonus savers, which require customers to meet various conditions, have increased by 2.75 percentage points on average.
Canstar Group chief executive Steve Mickenbecker said the more limited increases in savings rates are unlikely to constitute anti-competitive behavior by banks, but the ACCC investigation could create negative publicity for the sector.
https://www.smh.com.au/business/banking-and-finance/pressure-on-banks-to-pass-on-rate-rise-to-savers-20230205-p5chyw.html?ref=rss&utm_medium=rss&utm_source=rss_business Pressure on banks to pass rate hike on to savers