Police union boss stands by his 'woke' comments, says sexism is not widespread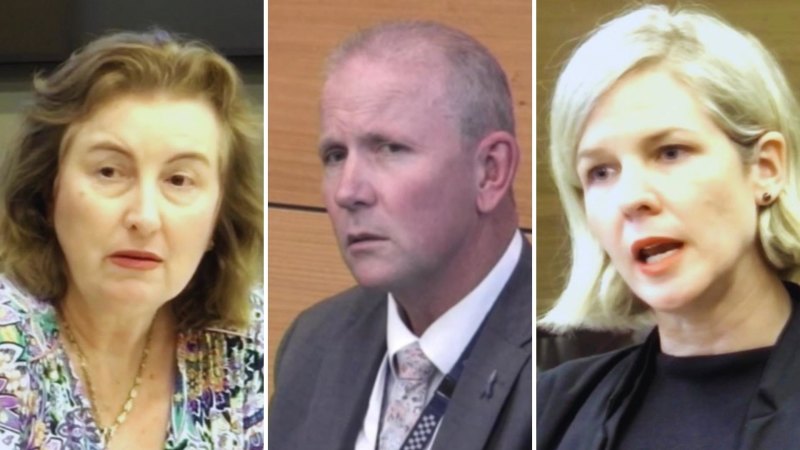 "I think it was a different world back in the '80s and '90s and luckily we're a much more educated and advanced society today," he said.
"Do I think it still exists?
Loading
"Yes, I believe in small pockets, but I believe that the vast majority of police are doing the right thing. And for every incident there are hundreds of positive stories."
Leavers was asked earlier this year for his critical comments on a report by the Women's Safety and Justice Taskforce, led by retired Court of Appeals Judge Margaret McMurdo.
In her March report, McMurdo recommended a commission of inquiry to investigate cultural issues within the Queensland Police Service.
"This is yet another bright, out of touch account of a retired judge that goes beyond the confines of the police force," commented Leavers McMurdo's report.
Loading
On Friday, Leavers dodged questions from attorneys supporting Ruth O'Gorman about whether those comments were appropriate before Commissioner Deborah Richards confronted him.
"What worries this investigation is that you sometimes use language that reinforces views within the police service that are unhelpful – by saying things have 'woken up'. And the courts are out of touch," she said.
Leavers replied that it was his intention "never to degenerate women or any other person. I want to fix a broken system that I hope will be fixed."
Former Police Commissioner Ian Stewart, who retired in 2019 and was replaced by Carroll, also came under fire, while Leavers again made his statement using the word "woke".
"I was very critical of the former police commissioner on his recruitment program where – and I use the word 'awakened' and I'm going through what that is – my concern was that the organization was not transparent at the time and they were lowering the standards for women to get into the job," Leavers said.
"Many women tell me that they want to achieve something because of their merits and not just be a sign."
Leavers was the last scheduled witness and the inquest was adjourned indefinitely Friday afternoon.
https://www.smh.com.au/national/queensland/police-union-boss-stands-by-his-woke-comments-says-sexism-not-rife-20221007-p5bo0r.html?ref=rss&utm_medium=rss&utm_source=rss_national Police union boss stands by his 'woke' comments, says sexism is not widespread