Plibersek wants cultural monuments to earn money
The sites, many of which require extensive capital investments and repairs, need to attract more domestic and foreign tourists and offer a wider range of experiences that appeal to diverse audiences, Plibersek said.
The government spent $45 million on site repairs in the May budget. Plibersek told the Herald: "I have made my expectations clear to the Trust that it will preserve the environmental and heritage values ​​of the sites for our children and grandchildren. This includes exploring opportunities to ensure they are on a sustainable funding path that is consistent with protecting and preserving the sites and consistent with other priorities such as protecting nature, working with local communities and First -Nations communities and keeping the sites open to nature is public."
While heritage advocates hailed the formulation of expectations as thoughtful and balanced, the need to preserve the past and monetize it through adaptive reuse can create conflict.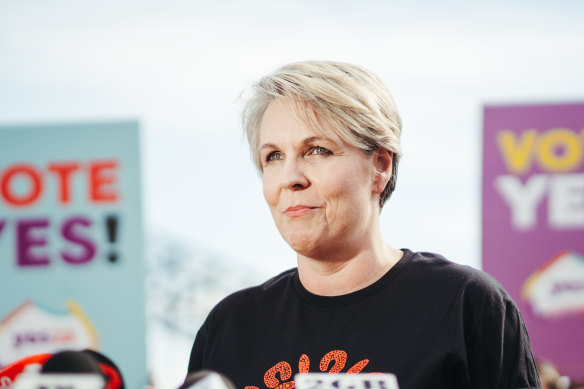 Plibersek's predecessor, Sussan Ley, met resistance to her own expectation, which heralded the development of "commercial strategies for trust sites to maximize revenue."
At the time, the Trust wanted to grant commercial operators 49-year leases in what then-opposition leader Anthony Albanese described as "de facto privatization".
Carding said the trust has always been tasked with increasing revenue as it does not receive annual grants from the government, but has not sought to turn a profit. "It's an interesting business model," she said.
"While we always need to consider the views of the local community, we also need to consider how to design the site[s] make it more accessible and give it more profile. I think we can do that and preserve the heritage values."
Jill L'Estrange, president of the Headland Preservation Group, said Plibersek's approach appears balanced. "It's a big job to make them financially sustainable," she said. "We must never lose sight of the countries' important colonial and military heritage, as well as their indigenous and ecological values."
L'Estrange has been critical of the Trust's draft master plan for Middle Head, including the proposal to demolish three 1950s wooden barracks. They form part of the site's wider heritage register, but are largely derelict.
Is loading
Carding acknowledged a "mixed mix" of feedback on the demolition of the wooden shacks, but said additional heritage advice submitted to the Trust, which will be released on Thursday, supported his decision. She said the "small contribution" that the wooden shacks made to the site's overall heritage could be expressed elsewhere.
The revised plan for Middle Head is on public display until September 21st. The Trust is expected to release draft master plans for Cockatoo Island and North Head Sanctuary later this year.
The Morning Edition newsletter is our guide to the day's most important and interesting stories, analysis and insights. Login here.