Pirate Enlightenment or The Real Libertalia by David Graeber
STORY
Pirate Enlightenment or the Real Libertalia
David Graves
Allen Lane, $35
The late David Graeber was an intellectual omnivore. Not only did he feed his insatiable curiosity with a variety of ingredients, he combined them in unusual and intriguing ways. This became clear in the last book published during his lifetime, The Dawn of Everything: A New History of Mankind (Co-authored with David Wengrow).
It boldly challenged all of the popular wisdom of Yuval Noah Harari, Jared Diamond, and Francis Fukuyama, claiming that such authors depend on so-called Enlightenment thinking, which insists on a myth of human origin. It relegated them all to the same status as the book of Genesis in his eyes.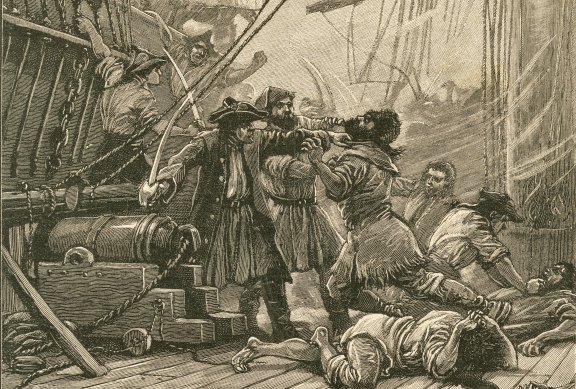 Pirate Enlightenment or the Real Libertalia was published posthumously. Graeber writes that he had the choice of presenting this work as a long essay or as a short book and chose the latter. Sometimes he therefore seems to stretch his material. Don't let that detract from the imagination he demands of us. Graeber surfs on an idea and savors its energy without worrying about where or how it might end up.
In this case, it is believed that the European Enlightenment owes its origins to the pirate culture off the coast of Madagascar in the late 17th and early 18th centuries.
It doesn't matter that both Descartes and Spinoza, figures so different from each other that it's hard to imagine sharing the same intellectual current, were dead and buried by this point. It doesn't matter that both Hobbes and Locke, his collaborators, are there The dawn of everythingproposed the security of law and order as a form of human liberty.
Their ideas aren't easily reconciled with life outside the law, but Graeber points out that pirate communes were anything but lawless. Their legislation was simply unconventional, based on a mixture of rational consensus and irrational mumbo-jumbo. Graeber's argument rests to some extent on the use of conversation as a means of arriving at political and cultural decisions. Pirates didn't swing from one ship to another on ropes. Apparently they preferred to talk.
Graeber's audacity is breathtaking and entertaining. The central argument of his book long falls by the wayside as he introduces us to one dazzling character after another. These include the likes of William Kidd, Nathaniel North, and Henry Avery, people who may have occupied a vague place in the memory of some readers of swashbuckling adventure stories they encountered in childhood. They really are worthy of serious historical digging, and Graeber, who acknowledges scholars in the field whose work has helped him, does a good job of taking them from two dimensions into three.