Perth's best restaurants and chefs
"Eat it for after work Alfred's pizzeria New York style pizza," Vargas said. Vargas is a born and raised New Yorker, so compliments don't come much better than that.
"I also love the Continental Roll in Angelo street markets in South Perth and the burgers Bad Love Burger Co."
Former WA Chef of the Year and Chief Pan Wrangler at famed Millbrook Winery, Guy Jeffreys has some great tips.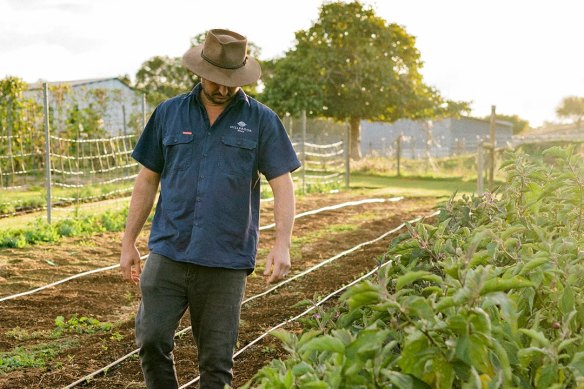 "I cook European-style dishes for a living, so when I have free time I'm always drawn to cheap and cheerful Asians. The Bangkok Thai Grill House at East Vic Park is fantastic. In the city, I can't go past a bowl of spicy beef tagliatelle Mr. Bun and Hong Kong cuisine in Myaree is always worth a detour."
Again, there aren't many more compliments: Jeffreys is an acclaimed and multi-award winning chef and a devotee of fresh produce, growing all his fruit and veg in the Millbrook Estate's vast kitchen garden.
Chef Chase Weber says his favorite after-hours meal is dim sum.
"It brings people together, it's fast and I just love the rush," said the chef at The Royal Hotel, Standard Bar and the brilliant new Dandelion at Karrinyup. His off-the-clock favorites are Wang's treasury in Morley, Egawa-An East Perth and one of the most popular venues with the hospital public, You paradise in North Bridge.
When you think high-end and cutting edge, you need look no further than Executive Chef Seth James.
More recently, he brought his A Game to the dining room at Wills Domain Winery in the Margaret River region. Before that he was the inaugural chef at arguably Perth's finest restaurant, The Wildflower at Como The Treasury Hotel. He is now executive chef at winemaker Larry Cherubino's stunning new(ish) restaurant Frui Momento, also in the Margaret River region.
Like many of his peers, it is the small, bold and beautiful that floats his boat.
"I am in love a house (in Hawthorn Mountain). Paul Bentley (Casa's Executive Chef) is a master of delicious and tasty bites," said James.
Casa is an acclaimed wine bar with a significant food offering and one of the greatest small bar vibes ever.
James also likes "James Parkerthat makes the best sushi in Perth and Canton Baymy favorite for yum cha".
Like many of his Margaret River colleagues, James is a big fan of dumplings and local Chinese restaurants Chows table in Vilyabrup.
Ditto for TV personality and Margaret River-based chef Tony Howell.
"My favorite is Chow's Table. Great dumplings." Howell is also a fan of Miki's kitchen in Margaret River.
One of WA's finest, Scott Bridger is the Executive Chef at North Fremantle's beach beau Bib & Tucker and ultra-cool Pogo on Mount Hawthorn.
Kitchen with Manuka wood fire is a favorite "with honest food and Kenny's (chef owner Kenny McHardy) flair. Hifumiya Noodle House – WA's first udon noodle house is a must for Bridger. "The noodles are like a big, warm hug from your grandma," enthuses Bridger.
Melissa Palinkas, another WA Chef of The Year recipient, says: "the Kaiser's kitchen Leeming has the best dim sum ever and Tra Vinh Vietnamese in Northbridge is surprisingly fresh.
They have plastic chairs and tables, the pho is amazing, and their stuffed chicken wings are epic." (Author's note: We've been to Tra Vinh more than a few times and strongly agree with Chef Palinkas, particularly on Tra Vinhs Cành Gáh Rút Xuöng, stuffed chicken wings).
The places where top chefs prefer to eat
According to some of our most experienced chefs, these are among the best restaurants in WA. You may not have heard of some of these places, but it's the restaurants that keep popping up when chefs are asked about their personal favorites.
Wang's Treasury, Morley
Egawa-an, East Perth
Mr. Bun, Perth
James Parker, North Bridge
Bangkok Thai Grill House, East Victoria Park
Alfred's Pizza, Perth
Chow's Table, Margaret River
Oshii Ramen, Myaree
Canton Bay, Perth
Hong Kong cuisine, Myaree
Tra Vinh, North Bridge
Follow WAtoday on Instagram, LinkedIn, Facebook and Twitter for a handpicked selection of the most important local, national and international news of the day.
https://www.smh.com.au/national/western-australia/wa-s-top-chefs-reveal-their-favourite-places-to-eat-20220921-p5bjzz.html?ref=rss&utm_medium=rss&utm_source=rss_national Perth's best restaurants and chefs