Penrith's Jamison Road, Erskine Park's Swallow Drive made from coffee cups and glass bottles
Takeaway coffee cups are notoriously difficult to recycle: the tiny layer of plastic that sits inside the Australian obsession leads to a huge amount of landfill.
Not so in Penrith. There, used coffee cups dropped off at locations throughout the city were reused to build large stretches of road in the area.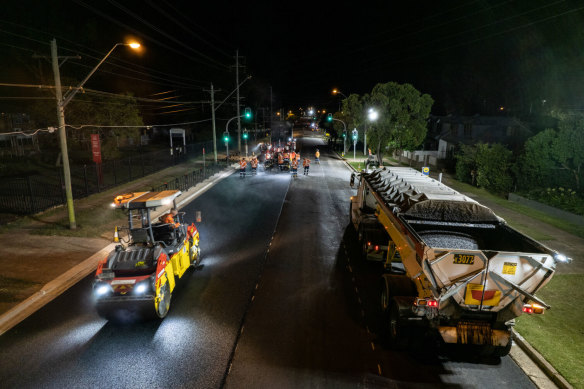 Penrith City Council has worked with an environmental agency and a local asphalt supplier to produce asphalt pavements for roads, as part of an Australian-first trial of using the materials on local roads.
Almost 400 meters of road at Jamison Road, South Penrith, and 350 meters of road at Swallow Drive, Erskine Park, have been resurfaced since March with a road resurfacing mixture called PAK-PAVETM.
In addition to thousands of coffee cups, there are also 1.2 million glass bottles in the area.
Coffee cups "contain very high quality fiber," said Rob Pascoe, managing director of Closed Loop, which collected the majority of the cups as part of its Simply Cups program within Penrith LGA.
"But [they] are difficult to recycle due to their waterproof lining."
"The Simply Cups program has saved more than 30 million paper cups, such as coffee cups and take-out soft drink cups, from landfills since it began in 2017," Pascoe said.