Palace announces a weekend of celebrations to mark the coronation of King Charles III
London: Buckingham Palace is planning to celebrate the coronation of King Charles III. a weekend of community events and volunteering to highlight the monarchy's ties to the nation as Britain crowns a new sovereign for the first time in 70 years.
The plans were unveiled on Saturday when the palace released the timetable for the three-day coronation weekend, which will begin with the coronation of Charles and Queen consort Camilla on Saturday May 6.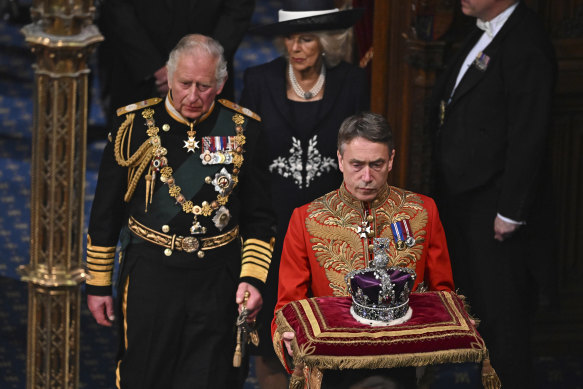 The ceremony at Westminster Abbey is preceded by a procession from Buckingham Palace to the Abbey. Another procession follows, with Charles and Camilla joined by other members of the royal family, and an appearance on the palace balcony.
Buckingham Palace did not say which members, amid speculation as to whether Harry will be invited, and if so, whether he will attend, given his recent high-profile and scathing criticism of his family.
But the weekend will be more than crowns, scepters and ermine robes.
With the coronation, the palace wants to show that the monarchy still has a role to play in a multicultural nation grappling with a livelihood crisis, budget cuts and a wave of strikes by public sector workers.
While Queen Elizabeth II was widely respected, as evidenced by the tens of thousands of people who waited hours to pass her coffin after her death in September, there is no guarantee that the reverence will be passed on to her eldest son.
The crowning event will be a solemn service presided over by Archbishop of Canterbury Justin Welby, but the palace is also planning a weekend of events highlighting the diverse communities and cultures that contribute to modern Britain.
https://www.smh.com.au/world/europe/palace-announces-a-weekend-of-celebration-to-mark-coronation-of-king-charles-iii-20230122-p5cej4.html?ref=rss&utm_medium=rss&utm_source=rss_world Palace announces a weekend of celebrations to mark the coronation of King Charles III