Ovarian cancer survival rate could be improved with a common drug
Researchers looking for ways to improve the prognosis for women with ovarian cancer have discovered that regular use of low-dose aspirin appears to have a beneficial effect.
Researchers from the Queensland Institute for Medical Research conducted a long-term study to explore ways to improve outcomes for women diagnosed with ovarian cancer.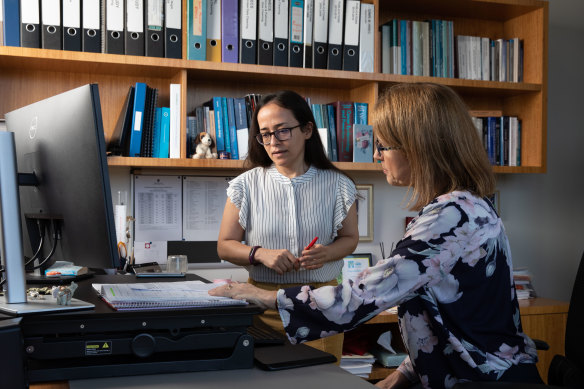 The five-year survival rate for stages three and four of the cancer is just 29 per cent, making it Australia's deadliest gynecological cancer.
As part of the long-term study, the researchers examined a number of drugs for their effects.
dr QIMR Berghofer's Azam Majidi decided to investigate whether regular aspirin could benefit women with cancer and discovered something surprising.
Of the 900 women they studied for the observational study, those who took aspirin at least four days a week in the 12 months after diagnosis lived longer, on average, than casual or non-users.
Specifically, they lived an average of two and a half months longer, which Dr. Majidi doesn't sound like much, but is of great importance when comparing results for the deadly cancer.
"The disease is often diagnosed at an advanced stage, when the prognosis is poor and treatment options are limited," she said.
She said the fact that low-dose aspirin is a very common and relatively affordable drug means her findings could improve outcomes for ovarian cancer patients around the world.
https://www.smh.com.au/national/queensland/ovarian-cancer-survival-rate-could-be-improved-with-common-drug-20230206-p5cibv.html?ref=rss&utm_medium=rss&utm_source=rss_national Ovarian cancer survival rate could be improved with a common drug