Our lifeguards burned out. It's only going to get worse
Central Coast mom Kathryn Singleton had always loved the beach. That's why her family and friends are still trying to understand how it all went so wrong during an afternoon swim on February 8th.
Kathryn, in her 40s, was in the water at Frazer Beach as her husband Matthew Mulhall played in the sand with their five-year-old daughter Amelia.
Suddenly she started screaming for help. She was in a crack.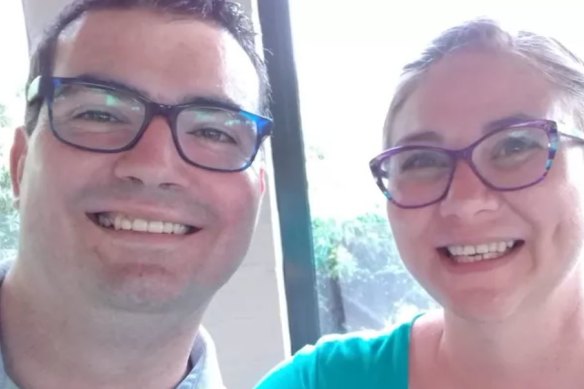 With no lifeguards, Mulhall jumped into the water to save her. He, too, was sucked into the rift.
Frazer Beach is only patrolled during the school's summer holidays.
Surfers pulled the Lake Munmorah couple out of the water and performed CPR in the sand. None survived.
"We tried our best to help, but unfortunately it just wasn't enough that day," said one of the surfers.
The tragedy marked just two of the 50 drownings recorded since July 2022, in what was officially the state's worst drowning year to date.
Between 1 December and 28 February there was a 40 per cent increase in drownings in NSW on a year-on-year basis. Everything could have been prevented.
All 50 drownings occurred in unguarded locations or outside of patrol hours.
This statistic has helped lifeguards achieve levels of burnout previously unattained in lifeguard clubs.
"We're really, really disappointed," Surf Life Saving NSW chief executive officer Steven Pearce said of the people who continue to ignore warnings and swim in unsupervised locations.
"Lifeguards did their best. It's been such a relentless season. There are still people who choose to go to unsupervised places to swim for various reasons."
On Anzac Day, lifesavers lower their flags for the season. It was a relief for most clubs.
Figures released this week by Surf Life Saving NSW show more than 4600 rescues were carried out between the September school holidays and April 25, when a total of 13 million people embraced the blue skies and headed to the beaches of NSW.
In addition, more than 800,000 preventive measures were recorded, i.e. all measures taken by a lifeguard to reduce or eliminate the likelihood of a rescue.
Pearce said Surf Live Saving NSW is already well underway preparing for next summer after one of its busiest seasons yet.
As the organization works on new ways to get the message across to the community to stay in the monitored areas, the issue of club burnout is also becoming more pressing.
Coogee Surf Life Saving Club Captain Alex Scott said members are still feeling the impact of COVID-19 and that is only being made worse by the current cost of living crisis.
"People still feel burnt out from the past few years," she said.
"People are looking for opportunities to rest, so volunteering is low on the list, but I don't blame them."
Scott said the pressure on members has prompted longtime volunteers to "take a step back" and put pressure on those who remain.
"So we're trying to tap into this new base and really focus on what's interesting for them and include them and try to hold them going forward, but also set parameters to avoid burning out," he said she.
Lifesaving director at Surf Life Saving Central Coast, Simon Cusack, said the same sentiments applied in his area, where many of the summer's drownings were recorded.
Cusack has been a lifesaver since 2006 and said the biggest challenge this year is simply getting volunteers to the beach.
"We see volunteer burnout in all volunteering fields," he said.
"People have so many things to do in their lives and it's the pressure to have free time to give up. I'm glad the seasons are over; but it won't be long before the season starts again."
On the Far North Coast, teenager Sven Loemker, who patrols at Cudgen Headland and Fingal Rovers' SLSCs, said the clubs' work doesn't stop even when the flags are down for the season.
Emergency operations as well as club competitions will continue throughout the winter while preparing for the upcoming summer.
"They call it off-season, but it's not really off-season. Everyone gives 110 percent. We're really seeing burnout among patrol captains and all of our frontline staff, that can be a contributing factor," he said.
"We just have to stay strong with what we have – or better yet, what we want – and just keep doing our job."
Emergency Services Minister Jihad Dib encouraged anyone with the ability to volunteer. He said the state government had given Surf Life Saving NSW an additional $23 million to improve security on unpatrolled beaches.
"Last summer's record-breaking drownings would have been far worse had our volunteers not been vigilant, as all occurred on unguarded beaches or during unguarded hours," he said. "This invariably takes a toll and I encourage everyone to take a break and prioritize their sanity now that the flags are down this season."