Open season on Lowe by RBA
Australians love their sport and love to play. Unfortunately, the sport de jour is bashing for Reserve Bank governor Lowe as they speculate on whether his employment contract will be extended beyond his September term.
The chorus of criticism of the Reserve Bank is growing louder and Philip Lowe has become the lightning rod for the anger of the community of those struggling to pay for the hefty rate hikes.
The sharpness is not surprising. Those who took out mortgages in 2021, as Lowe declared ultra-low interest rates would stay in place for years, feel betrayed.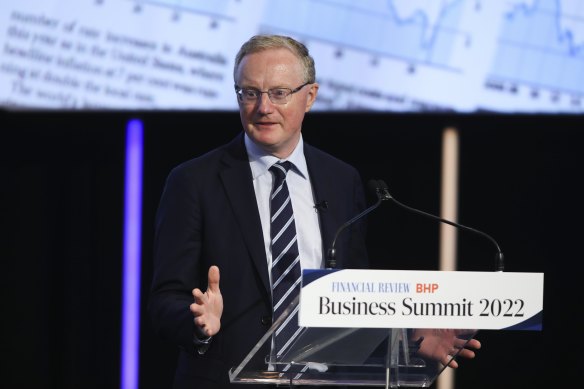 That smoldering contempt hasn't gone away. Rather, it has become more intense and personal. Lowe has become the public service equivalent of Qantas boss Alan Joyce, whose house was hit with eggs and toilet paper at the height of the drama surrounding lost luggage and canceled flights.
In recent days, the RBA's decision to hike rates for the ninth time in ten months, amid forecasts of further rate hikes on the horizon, has drawn a legion of additional critics. And this pitchfork-wielding mob is further corroborated by a group of politicians who have jumped on the bandwagon.
And Australians understand that additional rounds of rate hikes threaten greater losses in their home values.
Up until this week, economists agreed that the peak-to-trough fall in house prices would be about 15 percent. But now these are starting to look conservative. Jarden economists, for example, have revised their expectations and are forecasting a decline of between 20 and 25 percent.
Last year the federal government sought to stem any contagion of politicians from community anger over interest rates by announcing a review of the Reserve Bank, which will report its findings next month. However, Federal Treasurer Jim Chalmers has rightly avoided any public criticism of the RBA's rate hikes.
However, it was season for talkback radio hosts — berating Lowe is an audience-winner, and some politicians clearly see it as a potential vote-winner — when their constituents are in the mortgage belt.
https://www.smh.com.au/business/the-economy/hunting-for-a-culprit-open-season-on-rba-s-lowe-20230209-p5cjb0.html?ref=rss&utm_medium=rss&utm_source=rss_business Open season on Lowe by RBA