NSW toll rises in year of floods, pandemic reopening
The number of road fatalities in NSW has risen from the historic low of 2021 after a year of extreme rain, flooding and the easing of COVID-19 restrictions.
According to the state government, 288 people died on the roads in 2022, up from a low of 275 in 2021 but still below the pre-pandemic average, which was nearing one death a day.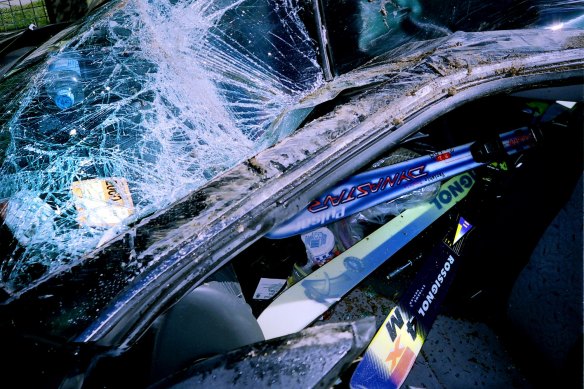 Transport for NSW Safety, Environment and Regulation Deputy Secretary Tara McCarthy said road rollers were the third lowest in 100 years but the government was committed to reducing road deaths to zero by 2050.
"The road toll is not just a number. It's someone's mother, father, son, daughter, partner or friend," she said in a statement Monday.
"Any death or serious injury is one too many and the NSW Government continues to implement plans to lower our tolls."
Speeding was the main reason for more than 40 per cent of all road fatalities in NSW last year, with driving under the influence of alcohol or drugs being the key factor for 20 per cent and over-fatigue the main factor for 14 per cent of deaths.
Number of traffic fatalities by jurisdiction in 2022
Queensland: 299, down from 277
NSW: 288, versus 275
Victoria: 240, out of 233
Tasmania: 50 instead of 35
About 70 people died in wet weather conditions, up from 44 in 2021, amid extreme rain and flooding across the state.
McCarthy urged drivers to exercise caution on the roads during the remainder of the holiday season, particularly when driving in the wet.
https://www.smh.com.au/national/nsw/nsw-road-toll-rises-after-pandemic-reopening-20230102-p5c9ua.html?ref=rss&utm_medium=rss&utm_source=rss_national_nsw NSW toll rises in year of floods, pandemic reopening