NSW property developer Sateesh Muvva faces charges of millions in bank fraud
Property tycoon Sateesh Muvva poses as a "visionary entrepreneur" behind a six-star skyscraper dominating the NSW coast. However, police claim his company received millions of dollars from a major bank scam.
Muvva is Chairman and majority shareholder of Srini Group, a Sydney-based development company.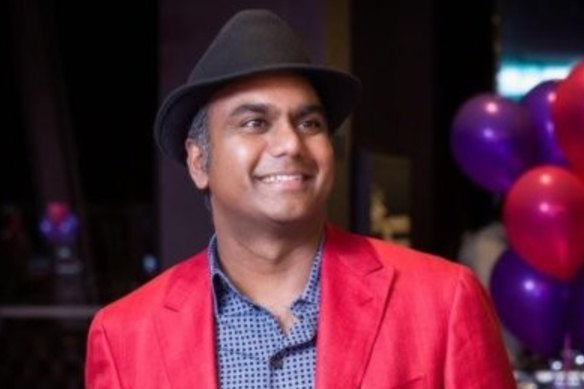 The crown jewel of the Srini Group is Wollongong's tallest building: a "six-star" skyscraper called Signature.
The group also develops retail spaces, including convenience stores, and operates a "one-stop shop, covering all aspects of forecourt construction and fuel system installation and repair."
Court documents obtained from the heraldshow that Muvva is now accused of defrauding the ANZ of more than $7 million in loans between 2014 and 2016. Muvva's lawyer, Omar Juweinat, said he would fight the allegations in a statement released on Monday.
"The prosecution case is extremely complicated and requires my client to know the facts on which it is based," Juweinat said.
"Mr Muvva will contest the matter and deny all allegations and allegations."
The Victoria Police Fraud and Extortion Squad alleges that Muvva "dishonestly" received amounts of cash totaling nearly half a million dollars each by providing false documents to the ANZ on behalf of other companies that had applied for loans, according to the documents. The money adds up to more than $7.2 million.