NSW police shoot dead man on Sydney's lower north coast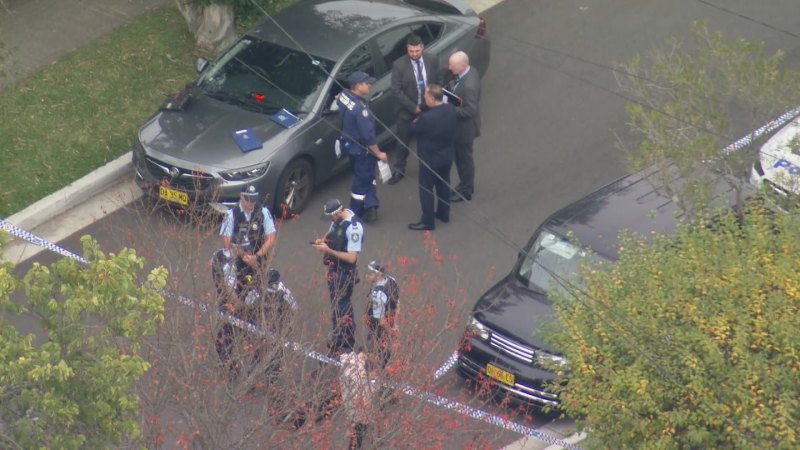 "Then after 10 or 15 minutes there was the sound of the shot, my son was here and asked what was going on [on]."
A woman, who lives on the street and asked not to be named for fear for her safety, said she had not heard anything but was shocked by what happened.
"It's awful because it's such a quiet, friendly area. Everyone talks to everyone, nobody has problems," she said.
Cafe worker Jack Delaney said he saw a lot of commotion on the street at work and later found out someone had been shot.
"I've lived in Willoughby all my life and I've never seen anything like it," he said.
Willoughby Public School went into temporary lockdown as a precaution.
Principal Jennifer Simmonds emailed parents to say police had given the all clear and students were returning to normal lunch and afternoon classes.
"Everyone is safe at Willoughby PS," she wrote.
"Police have informed us of a previous incident in North Willoughby. As a result, we have taken emergency measures to lock down the school grounds."
New South Wales Health Minister Ryan Park said he was not concerned that the public could lose confidence in the police following the shooting of the man and alleged abuse of 95-year-old Clare Nowland in Cooma this month.
"Police do incredible work every day in very, very difficult circumstances and these are now obviously, like all incidents of this nature, vulnerable to critical incidents," he said.
"I don't think we've lost public confidence in the police."
A critical case team from the State Crime Command's homicide squad will investigate the circumstances of the man's death, including the shooting down of a police gun.
The investigation will be subject to an independent review and a report will be prepared for the coroner.
There's more to come
Our breaking news alert will notify you about important breaking news when they happen. Get it here.