NSW Police pursue vehicle in high-speed chase
Two people have been arrested after a dramatic chase in north-west Sydney on Thursday morning.
Police were informed that around 9.30am in Greystanes, a white car was traveling at high speed in western Sydney, heading for the Great Western Highway.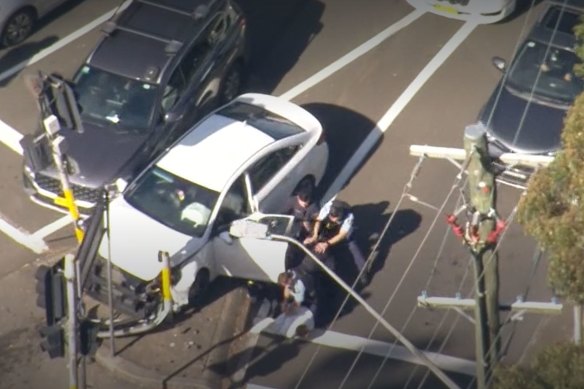 PolAir gave chase and police began chasing the vehicle, which weaved recklessly in and out of traffic.
The car appeared to be damaged at the front and was traveling with a passenger.
The chase ended dramatically in north-west Sydney just before 11am when the car stalled at traffic lights.
Police immediately arrested the occupants on Barclay Road in North Rocks.
There's more to come.