NSW Police provide update on Clare Nowland
A beloved 95-year-old grandmother is still alive after being verbally abused by police at a care home, but the next few days will be tough, NSW Police Commissioner Karen Webb has said.
Clare Nowland, a dementia patient weighing 43 kilograms, was carrying a serrated steak knife she obtained from the kitchen at Yallambee Lodge nursing home in Cooma when she was verbally abused by a senior police officer early Wednesday morning, police said.
Webb visited Cooma Base Hospital on Friday to sit down with Nowland's family and learn about their community spirit and love of golf. Nowland is a well-respected figure in the southern New South Wales town and has eight children, 24 grandchildren and 34 great-grandchildren.
Police said the incident was captured in body camera footage of the "confrontation" and showed the male officer using his taser on Nowland, causing her to fall and cracking her head. She had left her bed and walked around the house for some time prior to the incident.
Webb said Saturday that it was rare for police to be called into nursing homes, but she would not speculate further on the matter and deal with facts.
"[We] We'll work through those answers as they become clearer as we understand them as they become known to us," she said. "The question of why – and we all want to know that – will take time. I look forward to receiving those answers in a timely manner."
Webb added that Nowland remains in stable condition but the next few days are likely to be "very difficult" for her family.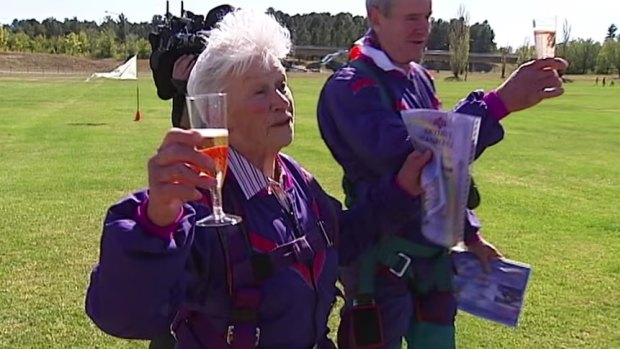 Deputy Commissioner Peter Cotter, the commander of the southern region of NSW Police who is handling the matter, said officers had entered negotiations with Nowland to drop the knife. "But for some reason Clare didn't do that," Cotter told reporters Friday.