NSW Fire and Rescue respond to Sydney fire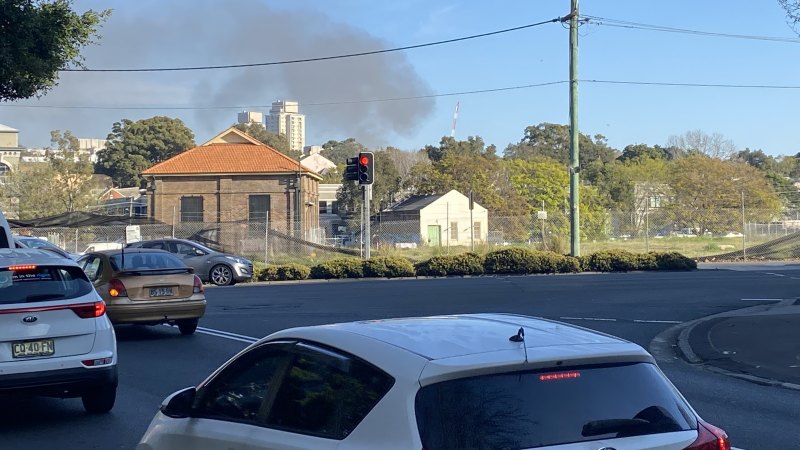 More than 30 firefighters are working to keep walls from collapsing after a roof collapsed in an apartment fire that wreaked havoc in Sydney's inner south.
Fire and Rescue NSW received several calls around 8.05am that a third floor flat on the corner of Abercrombie and Ivy Streets in Darlington was on fire.
Superintendent Adam Dewberry said there were ten fire engines with more than 30 firefighters on site who had contained the blaze and were now working to keep the walls from collapsing after the roof collapsed.
"It's unsafe, we fear walls may collapse and the roof has already collapsed. So we put the ladder wagons up there to contain that fire," Dewberry said.
"Our biggest concern right now is the safety of our firefighters. Here is what we call a parapet wall. This is where the brick wall rises above the roofline and falls with deadly force.
"We have to be careful, that's why we have a restricted zone. You can see cracks on the building indicating the wall could collapse."
Dewberry said it was unlikely anyone was inside because firefighters searched most of the building.
"Firefighters went inside the fire to put out the fire and conduct a search. They searched most of the areas and found that either everything was clear or nobody was found," he said.