NSW councils are sounding the alarm over a 'catastrophic' increase in ambulance service charges
"Having a levy that takes those resources further away is going to prove extremely difficult in Hornsby's case," Ruddock said.
"As important as the emergency services are, I think it is the state government's responsibility to find the additional resources, especially when communities are subject to collective bargaining and cannot increase their revenues to be able to cope with the additional levies. "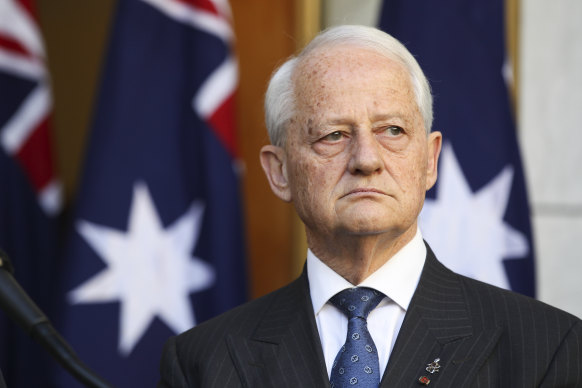 Shellharbour City Council Independent Mayor Chris Homer said he plans to increase residents' taxes by 3.7 percent. The raise was expected to bring in an additional $2 million in revenue.
"It's going to eat away about $310,000 of that amount, which is a pretty big chunk," Homer said of the levy increase.
"It's putting extraordinary pressure on us as a local government, and it's not the kind of pressure we need when people are already screaming for us to offer our services across the city."
Loading
A spokesman for Emergency Services Minister Jihad Dib said the former coalition government had agreed to increase the levy and the new government had not had time to engage in the process without jeopardizing emergency services funding arrangements.
"As payments to limit ambulance levy contributions were ad hoc at 2019/20 levels and unbudgeted, ideally local governments have budgeted for the full ambulance levy, including any increases, since 2019/20 as a peak-up has never been guaranteed," the spokesman said.
The spokesman said the government was determined to listen to councils' concerns about the interaction of the levy with interest rates. Labor has also promised to review financial modeling for councils.
"The NSW Government is committed to ensuring that emergency services are now delivered efficiently and on budget to minimize the impact on communities and households in the years to come."
Loading
NSW's ambulance service charge is split three-fold, with insurance companies paying 73.7 per cent, state government 14.6 per cent and local government 11.7 per cent.
Analysis showed that this fiscal year's increase was the result of an 18.5 percent ($156 million) increase in funding for Fire and Rescue NSW and a 73 percent ($137 million) increase in the state emergency services to strengthen its skills on the review of recent flood disasters.
The previous Berejiklian government wanted councils to share the financial burden of increasing the levy to fund workers' compensation reforms for firefighters with work-related cancer.
In 2019, however, the coalition reversed its decision to force councils across the state to pay a nearly $14 million increase in EMS dues after local councils reacted harshly.
It announced a "one-year reprieve" for councils. However, this arrangement continued.
The Morning Edition Newsletter is our guide to the day's most important and interesting stories, analysis and insights. Login here.