NSW child protection laws are failing Indigenous children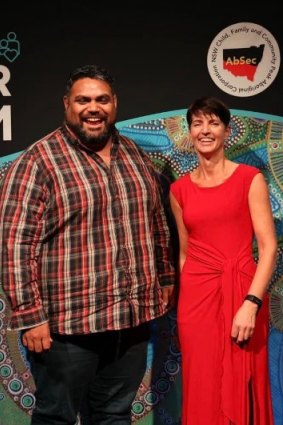 "We expected more when it comes to promulgating a law that actually passed," Warner said. "All of these types of interactions contribute to irreversible harm to the very children the out-of-home care system purports to protect, particularly Aboriginal children."
As of June 30, there were 272 caseworkers who identified as Aboriginal or Torres Strait Islander, representing just 12 per cent of the workforce.
Warner said she was equally disappointed with the recent budget announcements: "They did not reflect a significant shift in funding to early intervention or family preservation that is needed to deliver real change for families."
The 2023-24 Budget allocated $1.5 billion for existing NSW policies to close the gap, including $375.5 million for the Department of Communities and Justice to fund early intervention, Aboriginal-led commissioning and programs to support children and families. However, Warner said more funding needed to be allocated to organizations controlled by the Aboriginal community.
Is loading
Indigenous children accounted for almost half of all children re-reported as being at significant risk of harm (RoSH), meaning there are sufficient concerns to warrant a response from a statutory authority regardless of family consent, several times over the course of a year. This means that a caseworker has investigated and completed the claim, but the child must be reported again within 12 months.
The head of the Indigenous Child Protection Center at the University of Technology Sydney, Dr. Paul Gray said the current one-size-fits-all approach was leaving Aboriginal and Torres Strait Islander families behind.
"We lack a real commitment to adequately investing in Aboriginal community-based solutions that are tailored to our children and our families and reflect our perspectives and needs," he said.
Gray added that the impact of separating a child from their identity "reverberates across generations" and has lifelong implications.
"We know how important connection and identity are for the lifelong well-being of children and young people and their families. It is really important that we have a system that values ​​this and guarantees every child their identity and cultural rights. And unfortunately we don't see that in the current system," Gray said.
Is loading
Families and Communities Minister Kate Washington acknowledged the child protection system is failing Aboriginal children and families.
"We can and must do better," she said.
Washington said one of her first actions would be to convene a forum of 100 Aboriginal stakeholders, leaders and community representatives to discuss urgently needed reform to address the over-representation of Aboriginal children in the child protection system.
"I am committed to working in true partnership with Aboriginal communities to reform the broken system and ensure all children are safe, healthy and well. One thing is certain: if we don't work together, we won't transform the system," she said.
The state government has also committed to a First Nations budget model that will provide impact statements for future spending to close the gap.
The Morning Edition newsletter is our guide to the day's most important and interesting stories, analysis and insights. Login here.