NRL opts not to follow the A-League's lead in delaying games despite Sunday's scorcher
The NRL will not follow the A-League's lead in postponing Sunday's games to one of football's hottest days in 20 years, believing its heat protocols will adequately protect players.
Temperatures are forecast to be in the mid-30s for the 4pm clash between Canterbury and Wests Tigers at Belmore Sports Ground, while temperatures are expected to hit 36 ​​degrees just an hour before kick-off when Canberra host Cronulla.
The A-League has reacted to the unseasonably warm weather by postponing Sunday's clash between Macarthur FC and Melbourne City in Campbelltown from 3pm to 7pm. The NRL has chosen not to follow suit and will stick to its original schedule, confident it has taken action to cope with a scorching autumn Sunday.
"We have heat provisions in place to deal with any scenario," said NRL head of football Graham Annesley. "There are provisions in our operations manual that allow things to get going based on conditions at the time of the game.
"The club doctors get together before a game and take measurements and the temperature is just one factor. They go into the computer and give us a score on where things are in the nature of weather conditions.
"That could lead to additional water carriers up to the full package of measures, which includes an extended half-time break and a drinks break through each half."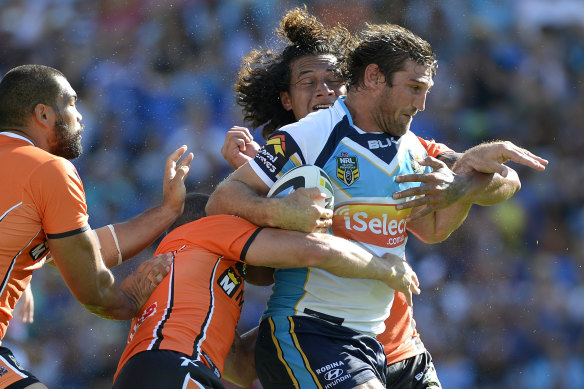 If Sunday's predictions come true, players will have to contend with some of the hottest weather conditions in two decades. Rarely has the mercury gone higher during an NRL game.
When the Gold Coast hosted the Tigers in March 2014, the players had to endure temperatures of 42 degrees on the field. On this occasion, several players reported a loss of up to three kilograms of body weight.
https://www.smh.com.au/sport/nrl/nrl-opts-not-to-delay-games-as-one-of-football-s-hottest-days-in-20-years-looms-20230318-p5ct90.html?ref=rss&utm_medium=rss&utm_source=rss_sport NRL opts not to follow the A-League's lead in delaying games despite Sunday's scorcher