Nobel Prize winner Maria Ressa and news agency acquitted of tax evasion
Manila, Philippines: A Philippine tax court has acquitted Nobel Peace Prize winner Maria Ressa and her online news company of tax evasion allegations they say were part of a series of legal cases used by former President Rodrigo Duterte to muzzle critical reporting.
The Court of Tax Appeals ruled that prosecutors could not prove "beyond reasonable doubt" that Ressa and Rappler Holdings Corp evaded four tax payments after raising capital through partnerships with two foreign investors.
"The acquittal of the defendant is based on the court's findings … that the defendants did not commit the charges," the court said in its decision.
Rappler hailed the court decision as a "triumph of facts over politics."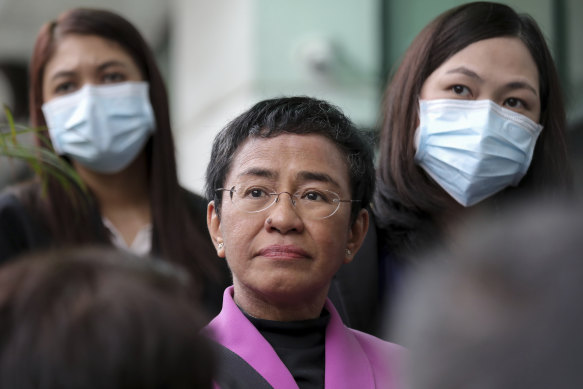 "We thank the court for this fair decision and for recognizing that the fraudulent, false and flimsy allegations made by the Bureau of Internal Revenue have no factual basis," Rappler said in a statement. "A negative decision would have had far-reaching effects on both the press and the capital markets."
"Today, facts win, truth wins, justice wins," Rappler quoted Ressa as saying after the verdict was announced. She faced up to 34 years in prison.
Ressa won the 2021 Nobel Peace Prize alongside Russian journalist Dmitry Muratov for fighting to keep their news organizations alive and defied government efforts to shut them down. The two were honored for "their efforts to uphold freedom of expression, which is a prerequisite for democracy and lasting peace."
Ressa, 59, is currently on bail as she appeals a six-year sentence imposed in 2020 for defamation.
https://www.smh.com.au/world/asia/today-facts-win-nobel-laureate-maria-ressa-and-news-outlet-cleared-of-tax-evasion-20230118-p5cdid.html?ref=rss&utm_medium=rss&utm_source=rss_world Nobel Prize winner Maria Ressa and news agency acquitted of tax evasion