No one in this North Shore suburb can find out who killed those 265 trees
A north coast community is on the hunt for vandals who poisoned, hacked and chainsawed 265 trees – some more than 80 years old. Willoughby Council describes this as a major environmental crime.
At least 265 trees were killed in June and July this year at HD Robb Reserve on the waterfront of Castle Cove – one of northern Sydney's most affluent suburbs. But despite the immense size of the operation, authorities do not know who is responsible.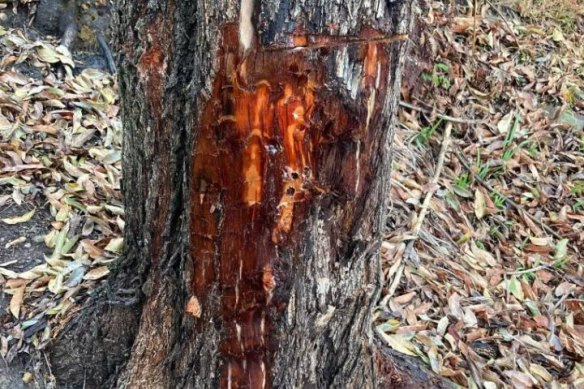 "It still brings tears to my eyes," said Willoughby Mayor Tanya Taylor. "It's just incredible that someone could do something like that. It is large-scale tree vandalism."
Large Christmas bushes and Sydney gum trees over ten feet in circumference have been poisoned. Banksia trees were felled with chainsaws, leaving huge branches on the bush floor. And an old sign warning of tree vandalism was pulled out of the ground and thrown down the embankment.
The council has offered a $10,000 bounty for information leading to the crime on the reservation, which is about the size of 14 tennis courts. The reserve – part of a diverse natural bushland corridor stretching from Cammeray Golf Club to Garigal National Park – is home to the famous 20-metre-tall Sydney gummy bears, as well as banded badgers, marsh wallabies and hurdy-raids.
The local environmental group fears the toxin in the soil, which spreads to other large trees via a connected root system, could also endanger native animals like bush turkeys.
The Council has erected new banners at the site to prevent further destruction.
"3600 square meters of trees and natural habitat were destroyed," said the signs and asked local residents for information.