Nick Kyrgios' mother was allegedly held at gunpoint over a car
A man who allegedly held Nick Kyrgios' mother at gunpoint before stealing the tennis star's car was denied bail in court on Tuesday.
ACT police were called to a home in Watson, Canberra, around 8.30am Monday after being told a man dressed in dark clothing had allegedly threatened Kyrgio's mother Norlaila with a gun before demanding that she take the keys to to hand over the Tesla parked in the driveway.
Police said the man drove away in the car, but Kyrgios was able to follow the car's movements via GPS tracking on his phone.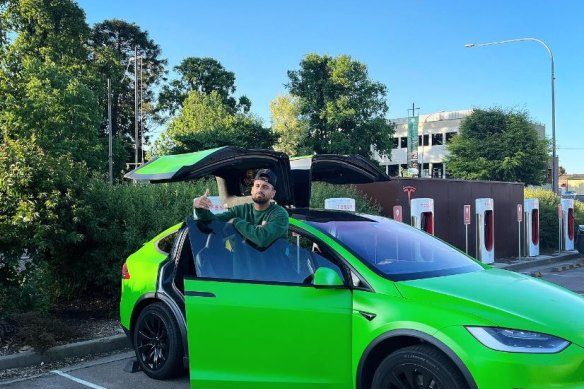 Police chased the car for a short time before arresting the man at a house in Ainslie. The car was returned to Kyrgios.
The 32-year-old man stood before ACT Magistrates Court on Tuesday after facing five charges related to the incident, including aggravated robbery, driving a stolen vehicle, angry driving and failing to stop for police.
He was denied bail.
"Anyone who witnessed the incident or has dashcam footage of the incident is urged to contact Crime Stoppers at 1800 333 000 or at the Crime Stoppers ACT website," the ACT Police statement said.
There's more to come.
With AP