New South Wales Police want to charge Nathan Vikatos with the alleged murder of a child
NSW Police have been desperate to trace Nathan Vikatos after concerns about domestic violence were raised in the hours before he allegedly killed a three-year-old boy at a unit in Sydney.
Rescue workers rushed to Riverwood after a relative found the toddler stabbed to death around 4 p.m. Wednesday.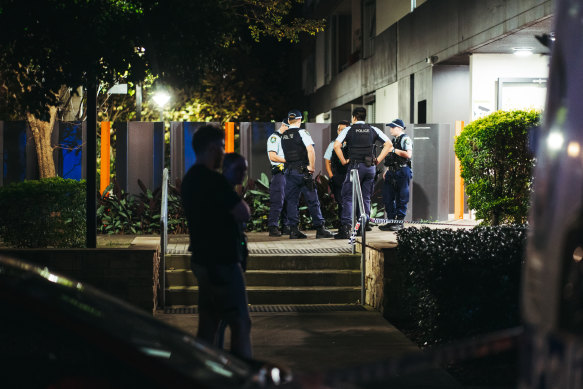 Vikatos, 45, was seriously injured in the Washington Avenue unit, with police suspecting self-inflicted knife wounds.
Paramedics intubated him on the spot and took him to the hospital to save his life. After an emergency operation, he is now in a stable condition.
Police believe he will press charges against him for the stabbing in the coming days.
The herald can reveal that police were called Wednesday to find Vikatos over alleged domestic violence.
It is believed that Vikatos had only recently arrived in Riverwood and was staying with an elderly relative. The building is housing for over 50-year-olds, locals say.
Vikatos normally lives in Medlow Bath in the Blue Mountains and neighbors say he spends much of his time in Sydney. The house is cordoned off with police tape.