New gallery a great addition to Bowral
Retford Park near Bowral in the southern highlands of New South Wales features many fine buildings, from a Victorian mansion built by the Hordern family and later occupied by publisher James Fairfax, to a jewel-like glass pavilion designed by the architect The swimming pool was designed by Guilford Bell to complement it.
Bequeathed to the National Trust, the property, with its landscaped gardens and historic buildings, is a major draw for tourists visiting the area.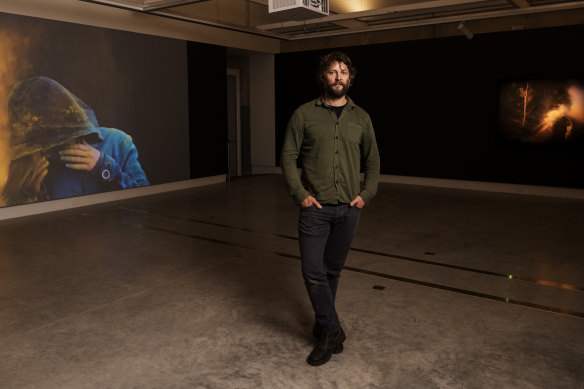 One of the lesser-known buildings left to decay was an original brick dairy and adjoining veterinary clinic. Until well-known Australian artist Ben Quilty, with architect Brian Zulaikha, then director of Tonkin Zulaikha Greer (TZG) and now director of Studio Zawa, approached the NSW government with plans to convert it into a regional gallery to take on the Exhibit works by contemporary artists.
The buildings, now called Ngununggula, meaning 'belonging' in the traditional Gunungurra language, have been converted into a gallery, cafe and pavilion consisting of an entrance, reception area, amenities and staff offices. The latter is located in the gabled roof of the building.
Framed by a garden designed by landscape architect Jane Irwin, they now form a redesigned series of buildings that add to the beauty of Retford Park.
"The [dairy] Buildings came with "big bones", including generous ceiling heights [3.5 metres]' says Zulaikha. One of the rooms originally served as a stable for milking the cows. Other parts of the dairy were converted into five galleries.
"We had to preserve the original structure, including the floors and walls," says Zulaikha, who worked closely on the project with her colleague, architect Colebee Wright, and Julie Mackenzie, TZG's heritage consultant.
A new "floating" concrete floor, separated from the original by plastic, features brass strips, while new walls lining the gallery spaces (approximately 600 square meters) contrast with the original walls and maintain heritage guidelines.
https://www.smh.com.au/business/companies/ngununggula-gallery-a-new-jewel-in-nsw-s-southern-highlands-20230302-p5cov0.html?ref=rss&utm_medium=rss&utm_source=rss_business New gallery a great addition to Bowral