National cultural policy circumvents basic salary guarantee
Artists and performers in the creative industries will not be guaranteed a minimum wage under Labour's new National Cultural Policy, although Arts Secretary Tony Burke signaled last year that he supports such a move.
The only minimum wage guarantee for artists in invigorateas the policy document presented on Monday reads, is in case they are employed by the government – like Missy Higgins, Deborah Cheatham and their accompanying musicians at the launch event.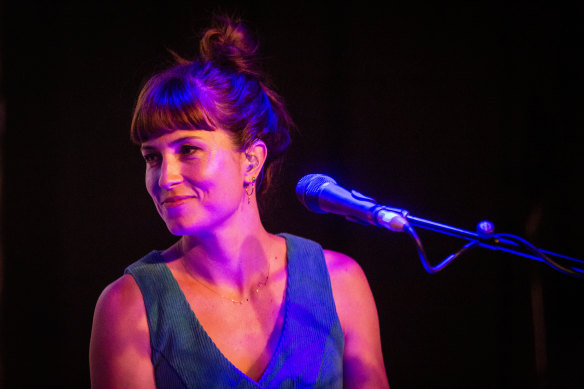 The lack of a broader guaranteed minimum wage for creative professionals is at odds with what the minister said in June 2022, when the review that formed the basis of the new policy document was launched. Asked by questions and answers Host Virginia Trioli on June 9, when supporting a minimum fee for musicians, said "Yes, I do."
He recounted later that month The Australian "It's absurd how often artists are expected to perform where their payment is public. We don't do it to other workers.
"We have to make sure that we're a minimum standards country and artists are an area right now where too often we just don't do that," he added.
Loading
Following the introduction of the policy at St Kilda's Esplanade Hotel on Monday, Burke told this imprint: "I am suspicious of the Universal Basic Income campaign. This model can create distance between artist and audience, and I prefer models that bring artist and audience closer together."
Burke insisted that "the concept of making sure artists are paid properly and appropriately" is still "on the mind."
He said the government would be "watching carefully what is happening in Ireland" where 2,000 artists will be paid €325 ($500) a week for three years as part of a trial basic income for the arts.
https://www.smh.com.au/culture/music/labor-backtracks-on-minimum-wage-for-artists-20230131-p5cgv8.html?ref=rss&utm_medium=rss&utm_source=rss_culture National cultural policy circumvents basic salary guarantee