My colleagues and I wish the office was less boring. Be careful what you wish for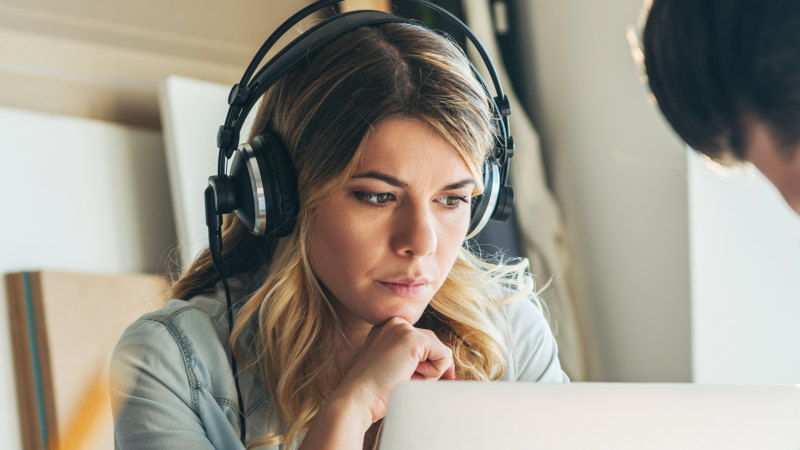 I remember being similarly annoyed by a vigorous work intruder a few years ago and deciding after much deliberation that I had every right to be. This person has been standing in the middle of a row of desks every Monday morning since day one and… "jogging in place" doesn't really do justice to what happened. The simulated running incomprehensibly broke the gap between pantomime buffoons and athletic prowess. While doing this stationary sprint, they slowly rotated while clapping the whole time like a basketball coach and yelling motivational bromides at seated colleagues.
It was quarter past nine in the morning. Most people hadn't had coffee. Some still had to turn on their computers. It was way too much and after the sixth week of this nonsense I said so in a scathing review. What I delivered in my mind. To me. While I smoked in silence in the garden shed on a Saturday.
Yes, I had the double stick – stick-in-the-mud, stick-up-the-po in my early 30s. But I don't look back in embarrassment. I did not engage in fanaticism; The seething, unsavory energy of this new worker justified my irritation.
My advice would be to sit a little in your garden shed, holiday home or on the beach hundreds of miles from where you live and assess the situation reasonably. Are these two young colleagues the shadow runners that I think we all have to loathe? Or are they a breath of fresh air in a place teeming with people (including you) crudely accustomed to the dank stench of your own stagnation, using the word "learning" without irony?
Whether you find them to be pranksters or tyrannical jesters, one fact remains the same: you have very likely been deceived, cursed, or taunted by some occult being or oddity. In that case, you should probably stay in the shed or on the beach until you figure out which of your work buddies is actually an enchanted trickster posing as a slightly boring desk jobber.
https://www.smh.com.au/business/workplace/my-colleagues-and-i-wished-the-office-was-less-boring-careful-what-you-wish-for-20220630-p5ay1m.html?ref=rss&utm_medium=rss&utm_source=rss_business My colleagues and I wish the office was less boring. Be careful what you wish for