Musician Paul Kelly's songs have inspired writers to write a new book of short stories
STORIES
Minds Went Walking: Paul Kelly's songs reinterpreted
Eds., Mark Smith, Neil A. White, Jock Serong
Fremantle Press, $32.99
Paul Kelly often says that his song ideas come from other singers, writers, and phrases he overhears. A new book of short stories examines how this exchange of creative inspiration happens to the listeners of his songs.
In Thoughts wandered Writers and musicians "reinvent" Kelly's songs in prose — sometimes overtly or with subtle allusions — and use them to delve into reflections and personal stories of travel, loss, love, infidelity, and work, among other things.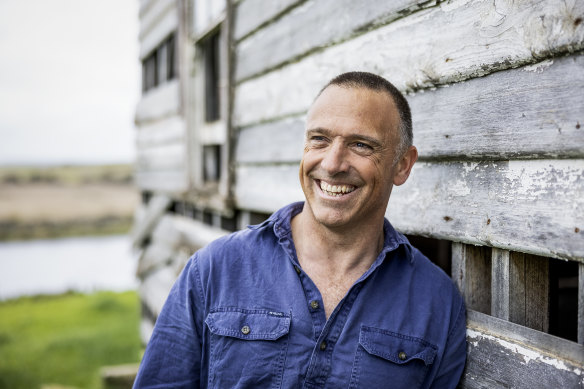 In one of the 21 stories, writer Jock Serong recalls getting Kelly's lyrics mixed up to her door with words he misunderstood on a journey through Australia in his youth. His mind twists a lyric to refer to a man he meets in Washington processing shrimp and ties that version to an enduring memory, just as Kelly tied his lyrics to hapless lovers.
The error shows that Kelly's songs take up space in the lives of his listeners at work, and according to the book's curators – Serong, Mark Smith and Neil A White – how "when the same lyrics are heard by someone else, they could tell a very different story." ".
The trio brought together 18 other writers and musicians — including singer-songwriter Tim Rogers, Noongar author Claire G. Coleman and novelist Robbie Arnott — with a Kelly song that spoke to each of them. The results are fiction, non-fiction, and writing that blurs the two.
Some of Kelly's songs – think of inmate Joe's Christmas letter to his brother Dan How to make sauce – are already short stories. Many have affinities with poetry and some with hymns.
And given the depth of emotion Kelly songs have for many, it's no surprise that some of the stories in this book are painfully sad.
https://www.smh.com.au/culture/books/inspirational-matters-taking-paul-kelly-s-songs-one-step-beyond-20221222-p5c8b5.html?ref=rss&utm_medium=rss&utm_source=rss_culture Musician Paul Kelly's songs have inspired writers to write a new book of short stories