More than half a million will be given a fourth dose as cases rise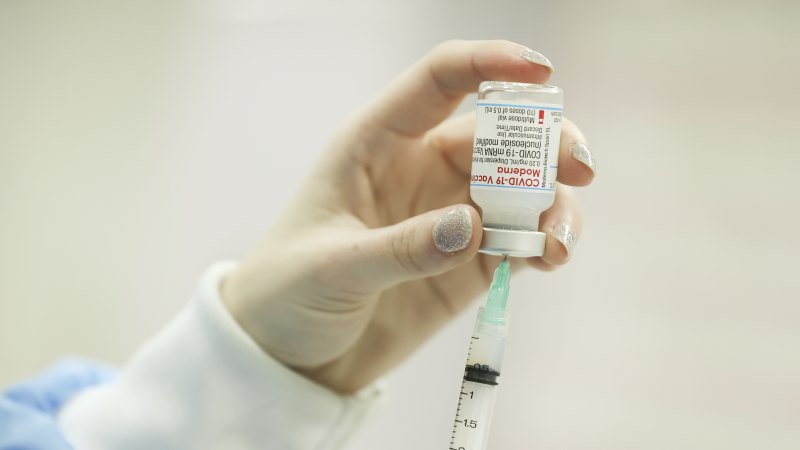 "The attitudes we have today are in line with the winter months," the premier said, adding he believed any change would reduce disruption to the education system and jobs.
"We need to get to a point as a country where if you're sick you stay home and if you're healthy you go to work."
ANU infectious disease expert Associate Professor Sanjaya Senanayake said that subvariants BA.4 and BA.5 of the virus appear to affect the lungs in a way more similar to the Delta variant than previous forms of Omicron. However, he said there was not enough evidence to say the new subvariants were more serious.
"It's more like we're seeing a lot more of that," he said.
Senanayake called for greater use of masks, especially in crowded indoor areas, to reduce transmission and ease the burden on hospitals.
Although NSW Health's weekly surveillance reports suggest the state's early flu season has peaked, the Premier expressed concern about the flu's ongoing impact on hospitals and urged people to get flu shots if they haven't already happened.
"Keeping you healthy and safe during this difficult time is crucial, especially when we have not had the flu in the country for two years," Perrottet said.
But while more than 4 million people aged five to 64 in NSW have not received a flu vaccine, the state's free scheme for this age group ended on Sunday.
Labor health spokesman Ryan Park wrote to Health Secretary Brad Hazzard on Monday to seek an extension until the end of August.
"Given the tremendous pressure currently on our health and hospital systems…we cannot afford that there are barriers preventing or deterring people from getting vaccinated and I ask that you please accommodate this extension as soon as possible." as possible," he wrote.
Hazzard's office referred questions to NSW Health, which said the vaccines would remain free for people covered by the federal government's scheme, including those over 65, pregnant women and children under five.
With school returning this week, many parents are waiting for the time when their young children can be vaccinated against COVID-19.
The Therapeutic Goods Administration is reviewing an application from Moderna for a vaccine that would expand Australia's immunization program to include everyone aged six months and older, and has taken steps to allow Pfizer to submit its own vaccine for review. In Australia, no vaccine is approved for children under the age of five.
Loading
Canada approved vaccinations for children six months and older last week, while the US did so last month.
However, other countries have not rushed to vaccinate young children against COVID-19. Like Australia, the UK has yet to approve the recordings.
University of Sydney infectious diseases pediatrician Professor Robert Booy said the vaccine was a useful step in Australia's strategy to reduce transmission of COVID-19.
"Children with chronic medical conditions or immunodeficiency should be at the front of the line," he said, noting they were more likely to have severe COVID-19.
"But next should be children who go to daycare where they could be abandoned and taken home, or those who are in close contact with older people, like those cared for by grandparents."
Booy said that vaccinating children is especially important given mounting evidence that natural immunity to infection only lasts four to six weeks.
In a statement, the federal health ministry said a vaccine approved by the regulator would only be given on the advice of ATAGI.
https://www.smh.com.au/national/nsw/more-than-half-a-million-get-fourth-dose-as-cases-rise-20220718-p5b2hk.html?ref=rss&utm_medium=rss&utm_source=rss_national_nsw More than half a million will be given a fourth dose as cases rise