Minns says voters will decide Perrottet's fate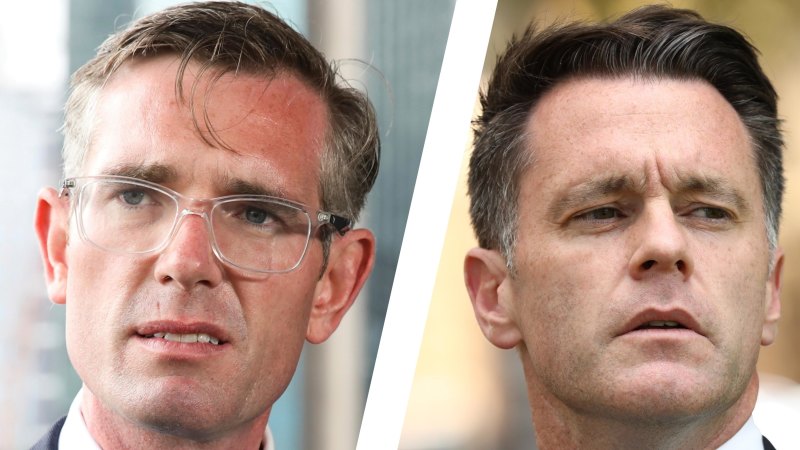 Labor leader Chris Minns has refused to call for Dominic Perrottet's resignation after the Prime Minister revealed he was on his 21st election.
Speaking on the Central Coast on Saturday to announce a $3.7 million election commitment to improve football facilities at Wyong's safe working seat, Minns said he doesn't think the revelations will affect the outcome of the upcoming election on Sunday March 25 would affect.
"I think the people of New South Wales will make decisions based on the many other issues that are at stake in the political debate and the struggle," he said. "I will not make any ongoing comment on this. My view is pretty direct. It was obviously a big mistake, he apologized. I thought the apology was sincere."
Perrottet revealed on Thursday that he had worn a Nazi costume for his 21st birthday after speaking to Transport Secretary David Elliott, and apologized for what he described as a grave and terrible mistake.
"At this age in my life, I just didn't understand what the uniform meant," Perrottet said at a news conference on Thursday. "It was just a naive thing."
The Prime Minister issued an apology after bringing the issue to his attention from Elliott, who is retiring from the NSW Parliament after failing to persuade Perrottet's Conservative group to back his shortlist.
Loading
Minns said that while voters will make their own decision, the way the revelations came to light indicates deep divisions within the Liberal Party.
"They seem hell-bent on destroying each other's political careers and I think that's a problem for NSW voters," he said. "I mean, if they can't come to an agreement leading up to an election campaign, what hope do they have of coming to an agreement if they win the election?"
https://www.smh.com.au/national/nsw/the-apology-was-sincere-minns-says-voters-will-decide-perrottet-s-fate-20230114-p5cchs.html?ref=rss&utm_medium=rss&utm_source=rss_national_nsw Minns says voters will decide Perrottet's fate