Middle Head's master plan will irretrievably damage First Nations' Times Square
New plans for sensitive public parks are usually not as enjoyable a read as a Harry Potter novel. But they shouldn't be a Herculean and exasperating task either. Regrettably, I had difficulty reading and understanding the Sydney Harbor Federation Trust's new 41,485-word Middle Head/Gubbuh Gubbuh Draft Master Plan, for which submissions closed this week.
Some of the more controversial proposals include the demolition and removal of significant cultural relics to make room for major events on the site.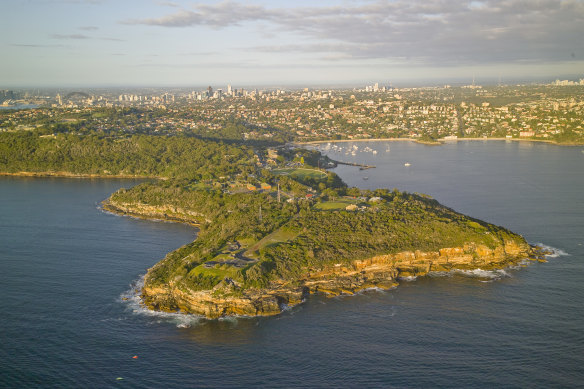 Middle Head is precious, as are The Rocks and Old Government House. Its ongoing history stretches back thousands of years. It is extremely important to the First Nations and may once have been their "Times Square". From 1801 it became the best place to defend the new colony. The now-lost Bungaree's Farm was built there in 1815.
Over the past two decades, victorious community struggles have prevented the destruction of Middle Head's heritage. As a result, the Trust scrapped numerous previous plans, leaving Middle Head in limbo. This new plan, prepared by a renowned architectural firm and First Nations consultancy and led by the Trust, had been eagerly awaited.
If the purpose of submitting a new plan is to inform, announce, and get meaningful feedback, the Trust has failed. Why make it extraordinarily difficult for the community to participate?
The plan was published online by uploading the 90-page official print version. The result became very difficult to read as it was scaled down to fit on one screen. Anticipating this problem, the Trust provided an alternative, very long, 185-page "accessible" (larger text) version that is easier to read but overly long. Why didn't the Trust just release a user-friendly web browser version?
Another challenge is the frequent use of the architecture dictionary in the plan. For example, "Design Response Outcomes" (the Plan), "Common Backbone" (Middle Head Road shared by cars, pedestrians and cyclists), "Activation in the Context of Remediation" (Use in Remediation), " natural public realm". "(parkland), "reinstate" (relocate the parade ground to another location), "charrette" (last intensive effort to complete a project) and "draft of a master plan thesis" (added to be on the safe side?). A new glass roof in a Grade II listed brick building is described as a "vector line guiding it". [visitors] across space, metaphorically framing their journey." Why hasn't the Trust instructed its advisers to provide a plain English version?
Despite two revisions by three organizations, the plan was not adequately proofread. An entire important paragraph about 10 Terminal Building Three has the wrong text. There are also "trees in and around make parking spaces available for shared use".