Microsoft and Amazon plan to cut 28,000 jobs as tech slump deepens
Microsoft and Amazon.com, two of the world's largest companies, began cutting a combined 28,000 jobs in a post-pandemic tally that has left almost no tech name unscathed.
The software giant began alerting some of the 10,000 workers set to lose their jobs this quarter, while its Seattle-based neighbor and cloud rival Amazon began sending emails to people in the US, Canada and Costa Rica, who are among the 18,000 individuals whose positions will be eliminated.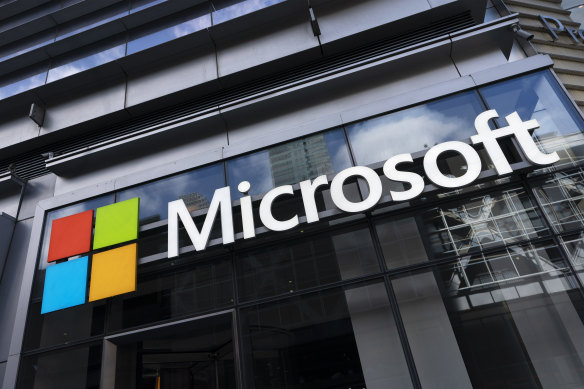 Both companies said the painful measures were necessary to offset declining sales and a possible recession, which has made customers more cautious. The tech industry has benefited from a surge in demand for computers, phones, software and goods ordered online during the pandemic, leading to a frenetic pace of hiring. Salesforce Inc. announced earlier this month that it will cut about 10 percent of its workforce after acknowledging that its workforce has nearly tripled over the past four years. Meta Platforms, Facebook's parent company, announced sweeping job cuts last fall, and struggling social network Twitter has shed about half its workforce.
Before announcing the cuts, Chief Executive Officer Satya Nadella said the tech industry was going through a period of slowing growth and needed to adapt.
"During the pandemic, there was a rapid acceleration. I think we're going to go through a phase today where demand will normalize somewhat," Nadella said in an interview at the World Economic Forum in Davos, Switzerland. "We need to do more with less – we need to show our own productivity gains with our own technology."
Loading
Microsoft said it still plans to hire in strategic, competitive areas like artificial intelligence. But many other departments are losing staff, including the HoloLens eyewear business, which is ramping down work on a headset for the US Army that Congress refused to fund this year, according to people familiar with the matter. Bloomberg previously reported that the company plans to cut positions in a number of engineering departments. The cuts extended to Microsoft's video games division, where it affected some employees at Bethesda Game Studios, maker of the upcoming Starfield, as well as at 343 Industries, the company behind 2021's Halo Infinite, according to people familiar with the matter. Microsoft is cutting 878 jobs in Washington, according to a state job advertisement.
"These are the difficult decisions we've made in our 47-year history to remain a consistent company in this industry that doesn't forgive anyone who doesn't adapt to platform changes," Nadella said in a blog post and email to the employees.
Amazon's global retail chief, Doug Herrington, meanwhile, said the retail giant's cuts are part of an effort to cut costs "so we can continue to invest in the wide selection, low prices and fast shipping that our customers love." . He said the company will "continue to invest wisely" in growth areas like groceries, Amazon's business-to-business selling program, third-party services and healthcare.
https://www.smh.com.au/business/companies/microsoft-to-shed-10-000-jobs-as-recession-worries-cloud-tech-sector-20230119-p5cdoo.html?ref=rss&utm_medium=rss&utm_source=rss_business Microsoft and Amazon plan to cut 28,000 jobs as tech slump deepens