Michael Clarke slams plan to move SCG's New Year's game to Adelaide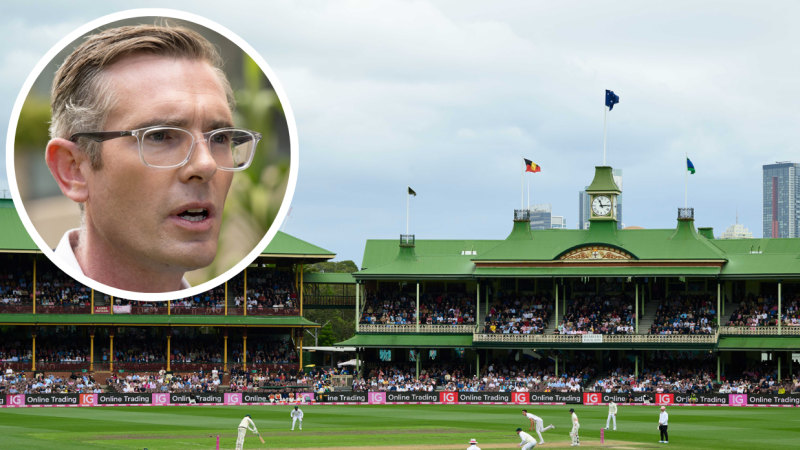 As the state of New South Wales reacted with collective displeasure at the prospect of losing the Sydney New Year's Test to Adelaide, one of its key decision-makers pointed out that South Australia's game deserved a permanent place in December's annual calendar.
As revealed by the herald And AgeSA Premier Peter Malinauskas and the South Australian Cricket Association (SACA) have approached Cricket Australia to try and move the New Year's Test from the SCG to the Adelaide Oval.
Amidst the humor of Prime Minister Dominic Perrottet's claim that even a washed-out SCG is preferable to five days in Adelaide, or Michael Clarke's outraged reaction that the day the Sydney New Year's Test is postponed "is the day the Test cricket in this country will be ended", There is serious debate about the order of preference for international venues.
SACA is frustrated that Adelaide will host another Test against the West Indies next summer over the January 26 long weekend, with the venues schedule set to be discussed by the CA board and its new chairman Mike Baird next week.
Instead of rewarding Adelaide Oval for consistently healthy viewers, hospitality and a broadcast-friendly pink ball Test that aired prime time in the eastern states, CA is poised to hand the first Test of the summer against Pakistan to Perth in mid-December.
Sources with knowledge of discussions at the venue told Age And The Sydney Morning Herald The case for Perth is that after just over 40,000 attended this summer's Test against the West Indies, the WA capital deserved a better ranking in the interests of 'fairness'.
As the two largest cricket markets, Sydney and Melbourne receive the first and second bite of matches each year, meaning tests take place on New Year's Day and Boxing Day.
But Adelaide, which since its oval redevelopment in 2013 has become one of the most successful test backdrops in the world, is being pushed around alongside Perth and Brisbane. Cricket NSW chief executive Lee Germon argued on Friday that SA deserved the right to a consistent testing window.
"I don't think there's any way in the world that this test would move away from Sydney in the New Year window," Germon said in Sydney. "Adelaide had a good Test in December and it should stay there.
https://www.smh.com.au/sport/cricket/not-happening-clarke-hits-out-at-proposal-to-move-scg-test-20230203-p5chnb.html?ref=rss&utm_medium=rss&utm_source=rss_sport Michael Clarke slams plan to move SCG's New Year's game to Adelaide