Messy storm to end the week – Boston News, Weather, Sports
7Weather – It was a mild January afternoon when many cities joined the 50° Club! Today was Boston's fifth 50° day in January. On average, we hit this mark four times a month. With the past few days being so mild, it didn't take long for the snow to melt from our recent storm system.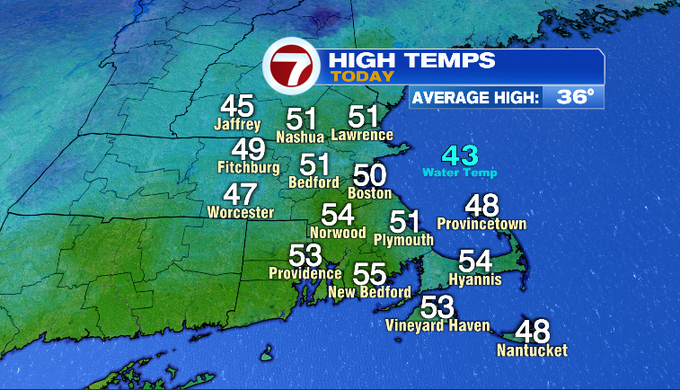 Snow lovers rejoice because it will snow again by the end of the week! We are watching a storm system moving through the Midwest which will bring us a chaotic mix Thursday and Friday. The further north you get in New England, the better your snow records will be. That means you, Skiland! Closer to home, that's how it looks for our totals and impact through Friday.
THURSDAY: Your morning commute will not be affected. This will change on your way home as rain/sleet/snow will arrive in the afternoon. This will provide slow travel. Roads will mainly only be wet coming from mild afternoon highs.
EARNING LATE THURSDAY/FRIDAY: This is when the heaviest rain and snow fall. Expect periods of heavy snow for New Hampshire, snow/grey rain along the Pike and rain for SE Mass/Cape.
Roads will be slippery and muddy Friday morning, particularly for parts of the Merrimack Valley and northern Worcester County. There will be a lull in activity on Friday morning before another band of snow sets in by midday. Isolated snow showers will persist during Friday night's commute. However, expect minor implications for Travel Friday.
Also of note is that a winter storm watch has been established for southern New Hampshire. As each falling snow is heavier and wetter, this could potentially lead to isolated power outages.
We are holding the storm pattern out and on for the next 7 days. Next storm Sunday night into Monday, followed by another Wednesday night into Thursday.
-Meteorologist Melanie Black
https://whdh.com/weather-blog/messy-storm-to-end-the-week/ Messy storm to end the week – Boston News, Weather, Sports