Melbourne's "magic coffee" served to Brits in Marks & Spencer cafes
British fashion and home goods retailer Marks & Spencer has brought coffee culture from Melbourne to the UK after launching 'Magic Coffee' in 330 of its in-store cafes overnight.
A magic coffee, so named for its peculiar proportions, consists of a double ristretto and frothed milk and has until now been an off-menu dish almost exclusively in Melbourne's cafes.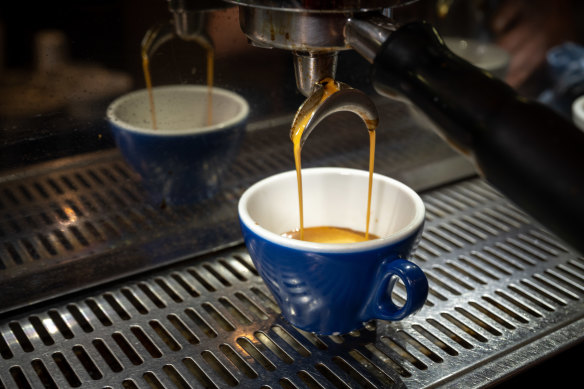 Marks & Spencer has trained more than 1,000 of its baristas to whip up diners at M&S ​​cafes, who can order the drink from Wednesday.
Tom Rawlinson, head of coffee at M&S ​​Cafe, said he only visited Melbourne in November to understand the hype behind the style of coffee.
"Often you hear coffee lovers ask for 'a magic,'" Rawlinson said.
"It's a short coffee with a strong, intense flavor, but because it's made with a double ristretto rather than a double espresso, it doesn't have as much bitterness as other shorter coffees like a flat white or cortado. It's called magic because it's literally the magical ratio of coffee to milk."
Loading
"While 10,000 miles is a long way to go for the latest style of coffee, we're thrilled to be bringing it exclusively to M&S cafes starting today."
Although the magic originated in the Victorian capital and has been around since the 2000s, not every Melburnian seems to know about it, let alone Sydneysiders or those in the rest of Australia.
https://www.smh.com.au/business/consumer-affairs/melbourne-s-magic-coffee-served-to-brits-in-marks-and-spencer-cafes-20230111-p5cbwm.html?ref=rss&utm_medium=rss&utm_source=rss_business Melbourne's "magic coffee" served to Brits in Marks & Spencer cafes