"Mega protest" by Bolsonaro supporters after invasion of Congress, Supreme Court and Palacio do Planalto fizzled out
The call for a new uprising on Wednesday sparked concerns that the crackdown had not dampened the will of the radicals. Among those who have vowed to keep fighting is Daniel Bressan, 35, who traveled some 300 miles from the interior of Parana state to join Sunday's protests in Brasilia. He was arrested by police the next morning, although he denies having been involved in any vandalism.
"Many people will be afraid to take to the streets and be arrested – I myself fear persecution by the legal system – but I will not stop fighting and will not be discouraged," Bressan said by phone from the federal police emergency room. "I'm prepared for anything. Our freedom is worth more than our lives."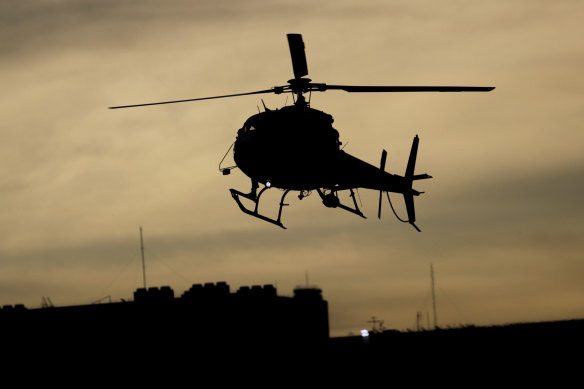 Detaining rioters is just part of the government's effort to hold people accountable, with authorities also trying to trace those who made the riot possible. These include organizers who called protesters into the capital and paid their way, as well as local security personnel who are accused of either standing by and allowing the destruction or even cooperating.
Justice Minister Flávio Dino told local press this week that authorities had identified some of the protest's donors. He said they are based in the Southern and Midwest regions voted for by Bolsonaro in the election. Without identifying individuals, he said they were members of the agribusiness sector, local business owners and people registered to own firearms.
Dino previously said the riot was apparently intended to have a domino effect across the country. He described the camps set up by Bolsonaro supporters outside military buildings to urge the armed forces to annul election results as "terrorist incubators". After the riots, the authorities evacuated the camps in Brasilia and other cities.
Loading
In November, the Supreme Court froze 43 bank accounts of people accused of funding roadblocks disrupting freeway traffic after Lula's victory. At least 30 were located in the central-western state of Mato Grosso, Brazil's largest soybean producer.
Supreme Court Justice Moraes also ordered precautionary detention and searches of the homes of the men who served as chiefs of the federal district's security and military police on Sunday. Both men have been released since the riots.
"Absolutely NOTHING warrants the omission and collusion of the Secretary of Security and the Military Police Commander," de Moraes wrote in his decision, released late Tuesday.
The judiciary also denounced the protest camps sponsored by various donors.
"There is strong evidence that criminal terrorist behavior could only have taken place with the willful involvement or omission – which will be determined in this investigation – of the above authorities," Moraes wrote.
AP
https://www.smh.com.au/world/south-america/a-dud-new-brazil-mega-protest-by-bolsonaro-supporters-fizzles-20230112-p5cc28.html?ref=rss&utm_medium=rss&utm_source=rss_world "Mega protest" by Bolsonaro supporters after invasion of Congress, Supreme Court and Palacio do Planalto fizzled out