Mark Latham claims Alex Greenwich's reputation has been 'boosted' by allegedly defamatory comments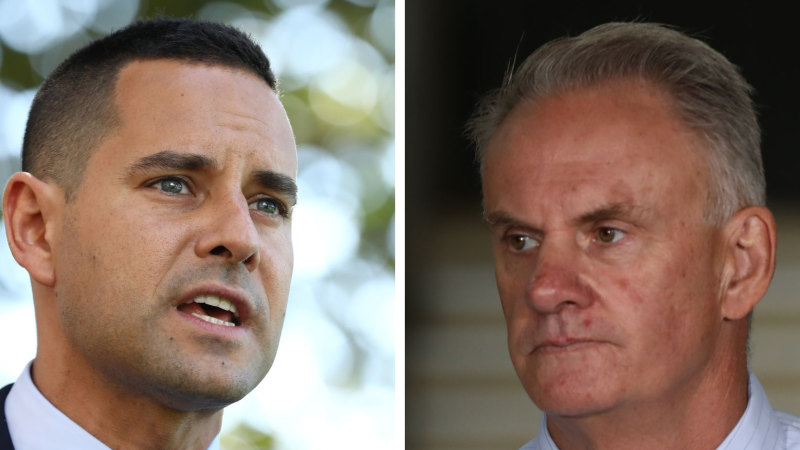 "Disgusting?" Latham's tweet began. He then referred to sexual activity in unsubstantiated terms herald has decided not to publish.
Loading
Greenwich is also suing Latham's comments on the telegraph in an article headlined: "'Boo-hoo': Latham doubles down after homophobic tweet outcry."
"If [Greenwich] "If someone calls someone a disgusting person for attending a meeting in a church hall, maybe some of their habits will draw attention," Latham told the publication.
"Greenwich goes into the schools and talks to kids about being gay. I didn't want to be accused of anything similar and left such content on my social networks."
Greenwich claims the comments on telegraph expressed as many as two different defamatory meanings, including that he is "a disgusting human being who goes to school to trick children into becoming homosexual". Latham disputes the significance of the article and denies that he was responsible for the newspaper's publication of his comments.
Latham wants to base himself on a new public interest defense that was rolled out in most states and territories in July 2021, relating to his comments to Washington State Telegraph. He argues that his comments "concerned a matter of public interest, namely the conduct and suitability of a member of the." [NSW Parliament]" and he was reasonably convinced that posting the comments was in the public interest.
He also wants to invoke a qualified privilege defense in relation to the tweet and the article. Latham argues he posted the first Twitter comment "out of a duty or interest in responding to the attack on his reputation" when Greenwich's comments were published by herald in print and online and tweeted by a reader.
Making a qualified defense of privilege in relation to the article, he says it was "his belief then and now that it was inappropriate for primary and secondary schools in NSW to discuss sexuality with their pupils and pupils." It was One Nation NSW policy to remove courses on gender, sexuality and relationships from schools."
Separately, he says his tweet and comments on telegraph were covered by honest defense of opinion.
The matter is scheduled for a first case management hearing on September 25.
The Morning Edition newsletter is our guide to the day's most important and interesting stories, analysis and insights. Login here.