Man arrested for fatally shooting 40-year-old man
Police have arrested a 26-year-old man in the suspected murder of Taha Sabbagh, who was fatally shot by at least two gunmen in March outside a south-west Sydney gym in front of his 12-year-old son.
Homicide investigators made the arrest at Sydney International Airport around 3.30pm on Sunday, before the man was due to board a plane.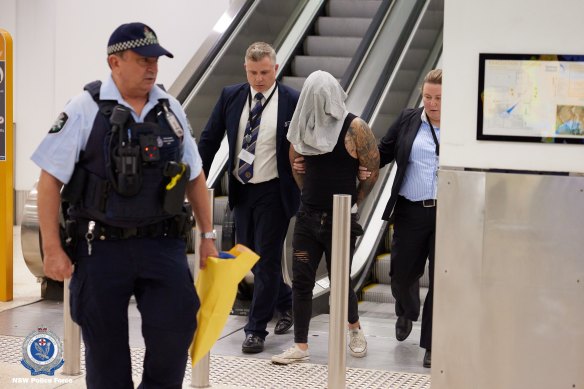 He was taken to Surry Hills Police Station and is assisting the detectives in their investigation.
The arrest follows an investigation by Strike Force Pemak, which was set up to investigate the shooting of Sabbagh. The fatal attack on the 40-year-old father shattered a six-month hiatus in a spate of gangland shootings across Sydney.
At the time of the shooting, Detective Superintendent Danny Doherty said Sabbagh was unknown to police but the targeted attack had "all the hallmarks of an organized crime-related homicide."
CCTV footage of the shooting shows at least two attackers who died early Thursday, April 2.
When Sabbagh arrived at the gym, they shot him through the windshield and car door in front of his son, who was unharmed but "traumatized," Doherty.
The attackers' Mazda 3 was later found burned and abandoned in the nearby suburb of Birrong.