Made-in-China Penfolds unperturbed by recession rumbles: Treasury Wine
Treasury Wines Estate brand chief Penfolds is confident Chinese wine drinkers will embrace his Chinese-made range despite the storm clouds gathering over the country's economy.
Penfolds chief executive Tom King said he expects the new Penfolds wine, made from grapes from the Ningxia region, to be as well received as its Bordeaux and California wines.
"Consumer demand for Penfolds wine, whether it be from China, the US or France, is significantly ahead of the supply we have available. And that's a testament to the strength of the brand," King said.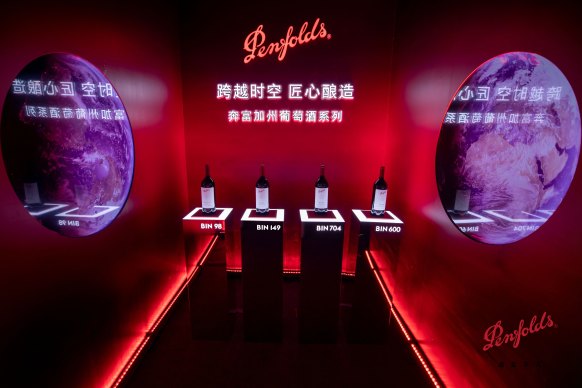 Treasury Wine strengthened its multi-origin approach after being forced to revolve around Beijing's high tariffs on many Australian exports, including wine. Although there is still high demand for penfolds, which King says are known in China as iconic Australian wine, Treasury has sold penfolds from France and the US to the market.
With demand outstripping supply, King said Ningxia Penfolds, which launched in Shanghai on Thursday, should be a bestseller despite China's slowing economy and ongoing penal lockdowns that have stifled consumer spending.
"From what we've already seen, the demand is still very high."
A 2020 bottle of Penfolds Red Blend China (Ningxia) or Red Blend California retails for around RMB228 (AUD49).
Penfolds' launch of Ningxia wine in Shanghai is part of a broader launch of a new tier called 'One by Penfolds', which brings together its multi-origin wines from Bordeaux, California and Ningxia.
One by Penfolds will be available to Chinese customers from October and will be launched globally in mid-2023. It will eventually feature new Penfolds wines from Australia.
https://www.smh.com.au/business/companies/made-in-china-penfolds-unfazed-by-recession-rumblings-treasury-wine-20220929-p5blye.html?ref=rss&utm_medium=rss&utm_source=rss_business Made-in-China Penfolds unperturbed by recession rumbles: Treasury Wine