Lynas balances the precarious rare earth business
She said in the book uncompleted taskthat the creation of the website sent a message "that the government of a developing country can be bullied by a company from the developed world and had no choice but to put up with it in the name of economic development".
"That's exactly why I've been pushing—unsuccessfully—from the start for the garbage to be shipped out of the country," she said.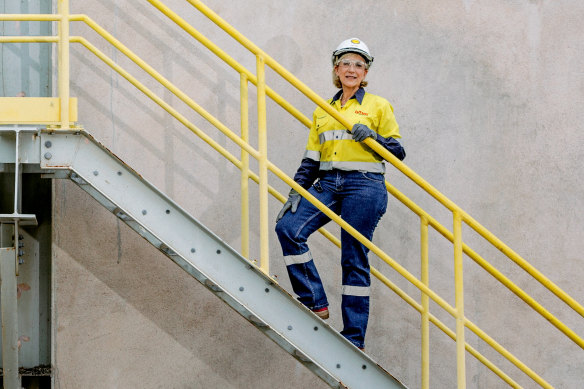 It's a turbulent time in Malaysia's politics. The country has changed governments twice since the end of Mahathir's second term as head of state in 2020. License renewed.
One of Lynas' most vocal opponents, Fuziah Salleh, who was a three-term MP in Kuantan, the constituency where the plant sits, is now a deputy minister in Anwar's government but surprisingly poses less of a threat.
She was made a senator after losing her seat in the recent election, and her domestic trade and cost of living portfolio has nothing to do with Lynas.
Loading
Bridget Welsh, a research fellow at the Asian Research Institute at the University of Nottingham, Malaysia, said Lynas' presence remains a highly sensitive issue in the Southeast Asian nation and could be seen as a litmus test for a new government that must be urged to initiate reforms.
"I think this is a much greener government and I think there will be reviews of key policies," Welsh said.
"But I don't think Lynas is in the crosshairs at this point, also because there are no state elections [coming up] in Pahang and because the government has so many other fires that they probably won't choose this particular fight."
Lynas Chief Executive Amanda Lacaze will need both the decisions on the license and the conditions that come with it to make her way to fulfilling the immense opportunity ahead of the group. But as she told investors and analysts this week, the company is preparing for any scenario — including a worst-case scenario.
Loading
"The best possible scenario is one where we run two plants, which gives us a direct increase in throughput, to a scenario where we have to shut down one plant and run the other," she said.
"Long before the first of July it will be clear which of these we need to execute."
The best-case scenario will be a big win for investors as Lynas tries to keep up with demand for rare earths — 17 elements critical to manufacturing many high-tech products like cellphones, electric cars, and wind turbines.
Lynas has outlined plans to increase production at its Mt Weld mine in Western Australia and to expand its rare earth processing wherever possible.
Loading
This includes maintaining cracking and leaching in Malaysia in addition to its new facilities in WA.
"We basically need to double our production," Lacaze told shareholders at last year's AGM.
"That means we have to do more at each stage, that we're going to have some additional separation plants like the planned plant in the US. But by far the most cost-effective way to increase production is to increase everything in your existing assets."
But it was their lack of clarity about when Kalgoorlie will be operational that caught the attention of some analysts.
Goldman Sachs Paul Young cited the timeframe to reconcile Kalgoorlie with the potential loss of his Malaysian license. It looks tight to say the least.
"Based on construction progress, we anticipate that full ramp-up will not be reached until late 2023 at the earliest, which means that either the Malaysian government will need to extend the waste management license for the cracking and leaching furnaces at Lynas (plant) or production ( in Malaysia) may need to be temporarily restricted," he said in a report this week.
The Malaysian government seems to be aware of these problems. A delegation from Malaysia visited the Kalgoorlie site in December and Lacaze says Lynas is actively working with the government and regulators.
"Our position is that we run a low-risk operation, we are a legitimate company that complies with all regulations. And we've never been involved in any health or environmental incidents," she says.
"All we are asking of the government is that the (licensing) decision is fact-based and not based on some of the alarming statements made by some activist groups – which even the IAEA (International Atomic Energy Agency) has said has none based on scientific facts."
The Business Briefing newsletter delivers important stories, exclusive coverage and expert opinions. Sign up to receive it every weekday morning.
https://www.smh.com.au/business/companies/in-the-crosshairs-lynas-balances-precarious-rare-earths-business-20230131-p5cgp9.html?ref=rss&utm_medium=rss&utm_source=rss_business Lynas balances the precarious rare earth business