Local residents condemn plans for Airbnb-style rentals at Barrenjoey Lighthouse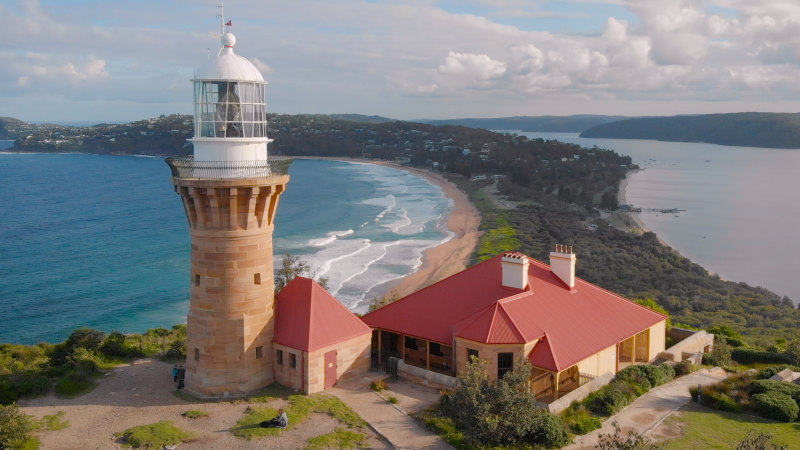 "We believe the public should have access to historic buildings, not just those who can afford expensive rents," she said.
Monticelli said access to Barrenjoey Head needs to be improved for short-stay visitors.
Loading
"Currently, about 250,000 people visit the lighthouse a year," she said. "Having a private Airbnb would deny these visitors the experience of being in a completely natural site surrounded by native bush and wildlife."
An NPWS spokesman said adaptive repurposing of historic buildings is common, with dozens in national parks being used for vacation rentals.
"These are often fully booked 12 months in advance, which shows how visitors to national parks value access to these buildings, and rental costs are reasonable and competitive," he said.
The conversion of the cottages at Barrenjoey Head into holiday accommodation would not occur until 2025, following heritage and planning approvals, upgrading works and community consultations.
He said the NPWS currently has a bigger budget than at any time in its history, and money made by renting buildings in national parks to vacationers is reinvested in park management.
But Labor Environment and Heritage spokeswoman Penny Sharpe said the state's national parks have suffered from funding cuts over the past 12 years.
"As a result, each park has been forced to look for commercial opportunities to try to recover its costs," she said.
"There is hardly a building or a blade of grass that the NSW Government is not trying to monetize."
Palm Beach and Whale Beach Association spokesman Rob Mackinnon said short stays at Barrenjoey Head could lead to safety issues if a paying guest were injured.
"There's also the uncomfortable prospect of unruly people renting the cottages making noise and/or playing loud music, disrupting the solitude of day-trippers," he said.
Loading
Residents are concerned about the commercialization of national parks "or worse, there have been rumors of a helipad for VIPs," Mackinnon said. "Or build more housing on the headland, cliff or base of Barrenjoey to litter the area with cottages."
Mackinnon said the historic buildings would be used as a kiosk, art gallery and museum, or as a place for community groups.
The NPWS could charge visitors a fee to visit the headland, including annual passes for people visiting for exercise or as part of a meditation program, he said. "Any required gates or fences would be far less disruptive than encroaching on historic buildings."
https://www.smh.com.au/national/nsw/residents-condemn-plan-for-airbnb-type-rentals-at-barrenjoey-lighthouse-20230118-p5cdhx.html?ref=rss&utm_medium=rss&utm_source=rss_national_nsw Local residents condemn plans for Airbnb-style rentals at Barrenjoey Lighthouse