Liberals have only themselves to blame for their recurring problem with women
Four years ago then Prime Minister Gladys Berejiklian should have had an easy road to victory. The government could boast of a boom in infrastructure construction. The budget was strong and Berejiklian's team was (largely) united.
But there was one group of voters who didn't care about the choice or Berejiklian: women aged 35 to 54 with children. It wasn't so much that they disliked Berejiklian (although this was well before their popularity took off during the pandemic); they just didn't listen. Party strategists feared that if Berejiklian failed to persuade this very specific demographic to vote for her, she would not win the election.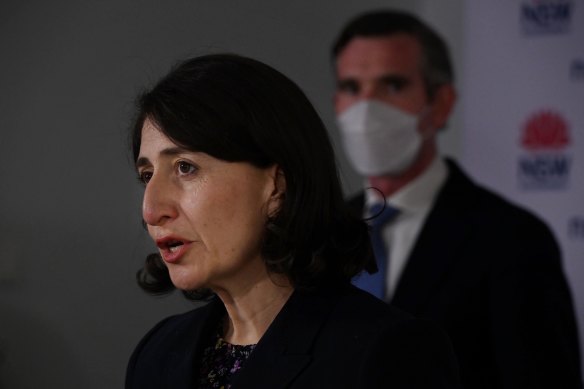 In addition to highly targeted Facebook ads, the Liberals sent out mailings personally addressed to the women they needed to win over. Berejiklian told them their priority was to take the pressure off families. In one version, Berejiklian wrote to mothers, emphasizing that "our families are important." Her letters were copies of a handwritten note and signed simply "Gladys."
Fast forward four years: Berejiklian is no longer prime minister, but the Liberals find themselves in the same predicament a little over two weeks before an election, and it's their own fault. Resolve's latest political monitor for the heraldshows that women are much more likely than men to vote for change on March 25th. Her vote is increasingly going to Labour.
The dismal result for the Liberals in the general election should have shocked the NSW split in the party. Last May, the party sacrificed seats in the heartland on three key issues to help the Blue-Green Independents. One was the treatment of women. Key moderates, not least former Treasurer Josh Frydenberg, were expelled for the party's failings on women.
Despite federal obliteration, Liberals have not turned things around. Resolve pollster Jim Reed says 41 per cent of Labor's primary votes come from women; only 25 percent of Liberal voters are women. Dominic Perrottet is the preferred prime minister for men, but Labor leader Chris Minns has overtaken him for women (34-32 percent).
"Women are certainly more left-of-centre voters, and younger inner-city voters are also more progressive in their attitudes," says Reed. On the other hand, male, suburban, regional and older voters are conservative in attitude, he says. That means choosing more liberally.
"The coalition struggled to attract and retain female supporters in the last election," says Reed. "Part of this undoubtedly has to do with the fact that there are fewer women represented – something Gladys Berejiklian was able to counteract in 2019 – but it's also about tone, focus and politics."
https://www.smh.com.au/national/nsw/the-libs-can-only-blame-themselves-for-their-recurring-women-problem-20230308-p5cqbr.html?ref=rss&utm_medium=rss&utm_source=rss_national_nsw Liberals have only themselves to blame for their recurring problem with women