Labor Senator Pat Dodson slams critics for 'nonsense and nonsense'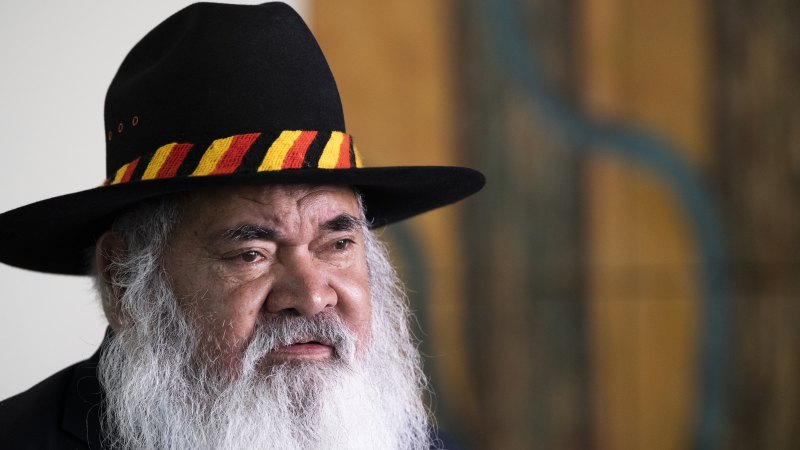 "I kept that promise. But let me tell you, with so much nonsense and mischief being peddled out there, there have been times when it's been hard to keep your mouth shut," he said.
Dodson said there are "some myths and misinformation I need to dispel," including that the vote would act as a veto or as the third chamber of Parliament.
Dodson said the working group advising the government would make its final recommendations on the issue of the referendum and constitutional amendment "within the next few months," with legislation due to be presented to Parliament in March.
Dodson noted that he had recently turned 75, making him a "very, very old man in Aboriginal society". "There won't be another opportunity like this…in my life," he said.
"I hope Australians will respond generously to this very simple request as a first step in troubleshooting any issues."
Loading
Dodson said he hoped Dutton would back the referendum due around October this year, but questioned whether in the current age of social media winning the support of the opposition is as important as it has been in the past.
"I'm not rejecting it, I think it's very important. But there is [already] Bipartisanship for national unity," he said.
Dodson said there was something going on internally in the Liberal Party "that is causing them to … be forgotten – we've seen the results in some of these blue-green seats."
Dodson said Dutton appeared to have shown goodwill at a meeting with the government working group on Thursday and he hoped this would be "taken forward".
"It's not an Albanian magic trick. This is an indigenous request that the Albanian government is responding to," Dodson said.
Dodson also criticized the then Labor opposition in 2007 for backing the Howard government's intervention in the Northern Territory, which involved sending the army into the jurisdiction.
He said Dutton's rhetoric about increased crime rates in Alice Springs was also evidence of why the voice was needed.
"If ever there needed to be a First Nations voice in Parliament, then this was the right time," Dodson said, referring to the NT intervention.
"And the time is now because the current leader of the opposition has requested a royal commission on what is known as the sexual abuse of children in relation to Aboriginal people in the Northern Territory. Of course there are very sensitive and very challenging causes, but we are in a different climate today."
Break through the noise of federal politics with news, perspective and expert analysis from Jacqueline Maley. Subscribers can sign up for our weekly Inside Politics newsletter here.
https://www.smh.com.au/politics/federal/nonsense-and-mischief-pat-dodson-slams-critics-of-the-voice-20230204-p5chwi.html?ref=rss&utm_medium=rss&utm_source=rss_politics_federal Labor Senator Pat Dodson slams critics for 'nonsense and nonsense'