Labor mayors rebel over Minns refusal to back Metro West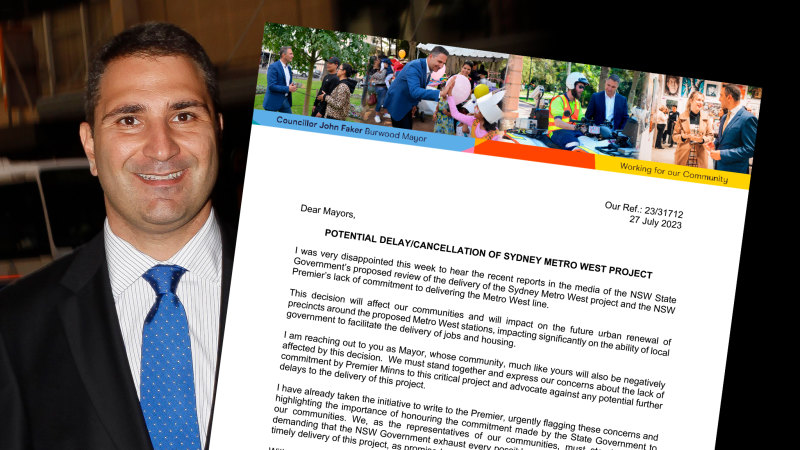 "Speaking of delays, what kind of delays? Is there a decision to add more stops there? Give us the information," he said. "It doesn't matter what political side is represented in the government, I will stand up for my community. I might lose a few friends, but that's okay."
Several of Faker's colleagues in the corridor confirmed that they would attend Thursday's meeting.
Loading
"The Tube must keep going and the drills haven't stopped," said Darcy Byrne, Mayor of Inner West Labour. "It is right and proper for the government to review the procurement process and station locations, but there is near consensus among all elected officials in the region that this needs to proceed."
Cumberland's Labor Mayor Lisa Lake said she was concerned about government messages and that the tube was vital to Westmead, where she lives.
"It's a very busy station," she said. "It's under more pressure than stations further east. We are at a fairly advanced stage of planning work around Westmead to support future housing growth in the area and all planning was based on the assumption that Metro West will be operational."
The council would have to curb planned housing growth if the rail line were canceled or delayed, Lake said.
Faker also pointed to overcrowding at Burwood, saying the busy station has been busy "for years." Traffic data for June shows it is the 10th busiest station on the network with around 918,000 entries, ranking behind Bondi Junction and ahead of North Sydney for the month.
The government claims no decisions have been made as it awaits an independent review of the Sydney Metro by former federal bureaucrat Mikeilliard by the end of this year.
On Wednesday, Minns said he wants to find a way to pay for Metro West without breaking the budget and "if we decide to scrap the project, then you could chop my head off."
Faker said he had raised the matter with local Labor MP Jason Yat-sen Li, who said it was important the Metro was delivered.
"Ultimately, I can't imagine that the government will give up the subway, but we hope we can find a way to implement it and implement it better," Li said.
"We must ensure that at least $25 billion of public money is properly spent. There are many questions as to why it costs so much."
The Morning Edition newsletter is our guide to the day's most important and interesting stories, analysis and insights. Login here.