Kulwinder Singh, wrongly accused of setting fire to his wife, awarded court costs
A man wrongly accused of murdering his wife by setting her on fire has been awarded court costs after a judge ruled it inappropriate to prosecute him because there was no evidence he committed himself to this had stopped near them at the time.
Instead, the judge noted, the woman was likely to have set herself on fire in an echo of a Bollywood film she had just seen, accidentally killing herself as the fire reacted to the synthetic clothing she was wearing .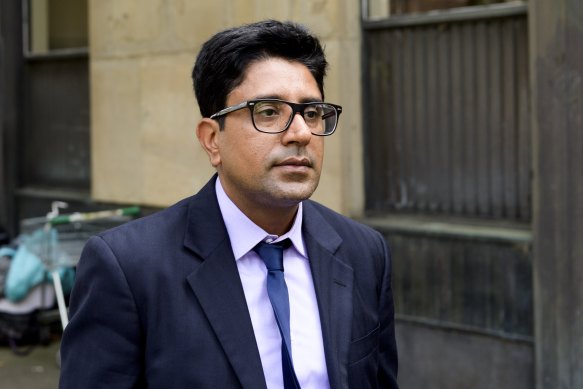 Kulwinder Singh has been charged in the New South Wales Supreme Court with killing 32-year-old Parwinder Kaur by dousing her with petrol and setting her alight on the afternoon of December 2, 2013 at her home in Rouse Hill, north-west Sydney.
His fingerprints and DNA were not discovered on a can of gasoline and a lighter found in the laundry, but his wife's fingerprints and DNA were on both items. As Kaur ran down the blazing driveway, Singh could be seen running behind her, trying to knock her off.
Prosecutors argued at a first trial in 2019 that Singh either threatened his wife to pour gasoline on himself and set it on fire, or he poured the gasoline and used the lighter himself without leaving any marks on the items.
A jury failed to reach a verdict at the 2019 trial, and Singh was found not guilty after a retrial in 2021.
In a Friday ruling, Judge Natalie Adams said there was "significant difficulty" with the claim that Singh was in the laundry when the fire broke out because there was no DNA or fingerprint evidence leading him there and no trace of gasoline on it his clothes.
Adams said Kaur and Singh had a falling out because she gave relatives money to help them migrate to Australia instead of paying their share of the mortgage.
https://www.smh.com.au/national/nsw/kulwinder-singh-awarded-court-costs-after-unreasonable-murder-charge-20230210-p5cjnc.html?ref=rss&utm_medium=rss&utm_source=rss_national_nsw Kulwinder Singh, wrongly accused of setting fire to his wife, awarded court costs