Sports
Kings are hiring Warriors assistant Mike Brown as their next head coach, according to the report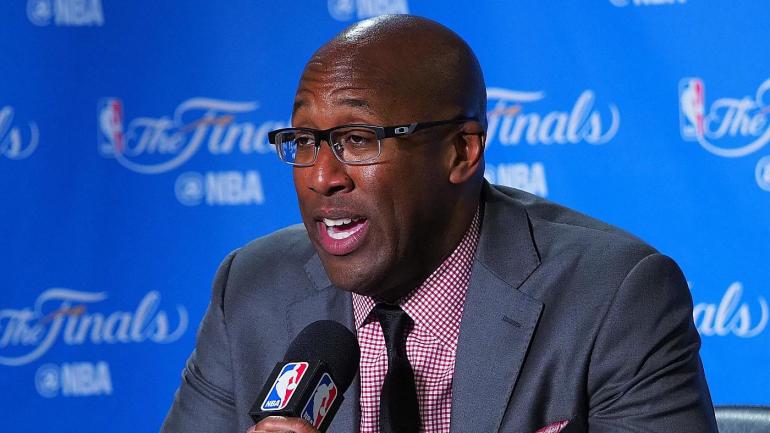 USATSI
The Sacramento Kings have agreed to a four-year deal with Golden State Warriors assistant Mike Brown to become their next coach. Adrian Wojnarowski reports. Brown will reportedly remain with the Warriors for the duration of their playoff run. Reports had previously indicated that team owner Vivek Ranadive favored former Warriors coach Mark Jackson, who was also a finalist, but the front office appears to have settled on Brown as their pick.
Brown is best known for his first five years as head coach of the Cleveland Cavaliers. There he reached the 2007 NBA Finals alongside LeBron James, but the Cavaliers never made it back under his tutelage. He was fired after the 2009-10 season in hopes that a new manager could help convince James to stay with the Cavaliers. He eventually left but returned in 2014. Brown coached the Los Angeles Lakers from there, but after a 41-25 debut season, he was fired after a 1-4 start to the 2012-13 season. He returned to Cleveland for the 2013-14 season but only stayed a year and was fired before James eventually returned.
Please tick the opt-in box to confirm that you wish to opt-in.
Thanks for registering!

Keep an eye on your inbox.

We're sorry!

There was an error processing your subscription.

Since then, Brown has served as a top assistant to Warriors coach Steve Kerr. During the 2017 playoffs, he briefly filled in for Kerr, who was recovering from back surgery, and went on to post an 11-0 undefeated record as Golden State's interim coach. Ranadive was a minority owner of the Warriors before taking over the Kings.
Now Brown will look to weather the NBA's worst drought by transitioning from a team that recently won three championships to a team that hasn't made the playoffs in 16 years. Brown will try to pass his championship experience on to the young kings and turn them into winners.
https://www.cbssports.com/nba/news/kings-to-hire-warriors-assistant-mike-brown-as-next-head-coach-per-report/ Kings are hiring Warriors assistant Mike Brown as their next head coach, according to the report